Arab Strategy Forum In Dubai Forecasting the Next Decade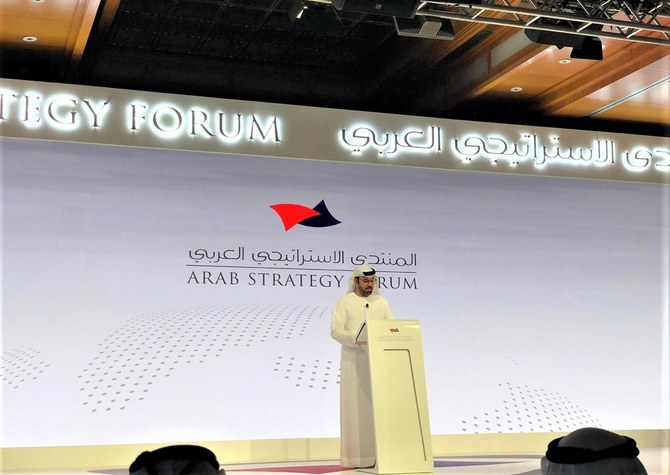 Dubai hosted the 12th edition of the Arab Strategy Forum (ASF) on the 9th of December with "Forecasting the Next Decade" as its theme.
Panel discussions and speeches at the one-day event explored and forecasted the events and trends anticipated to unfold over the next 10 years, and their impact on politics, socio-economic frameworks, international relationships, and diplomacy.
In addition, ASF issued three reports that attempt to predict the social conditions of the next decade.
Held under the patronage of Dubai's ruler, Sheikh Mohammed bin Rashid Al-Maktoum, at the Ritz Carlton DIFC, this year's edition will draw the participation of 18 keynote speakers, including former ministers, government officials, industry experts, international strategists, writers, and media professionals.
Omar Saif Ghobash, assistant minister for cultural affairs at the UAE's Ministry of Foreign Affairs and International Cooperation, and British writer Ed Hussein took part in a panel discussion moderated by Faisal J. Abbas, editor-in-chief of Arab News, on the findings of a pan-Arab study titled "Mosque and state: How Arabs see the future."