20% Discounts on Real Estates in Dubai's International Property Show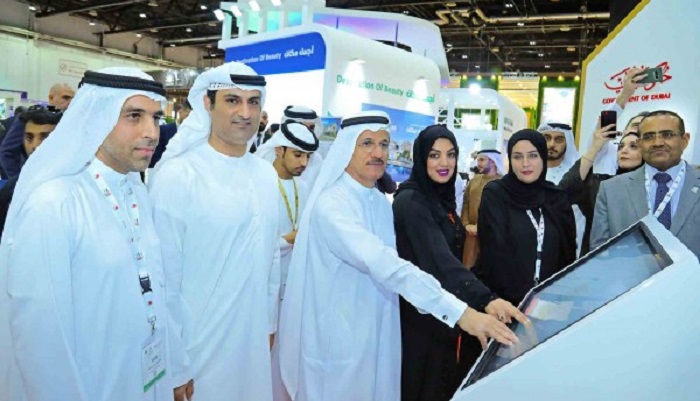 By: Sarah Amr
Dubai International Trade and Exhibition Fair held its 14th International Property Show on the 9th of April to the 11th of April. The show was inaugurated by Sultan bin Saeed Al Mansouri, UAE Minister of Economy. The show is recognized in the Middle East as the largest real-estate platform in the region. During the Exhibition, Dubai's property fair was also launched in cooperation with two founding partners; namely Emaar and Dubai's real estate promotional facility the Real Estate Investment Management and Promotion Centre.
The Dubai International Real Estate Show is the Middle East's premier real estate market, providing a business platform for serious businesses. The exhibition brings together real estate developers from Europe, Asia as well as North, South and East Africa; that are engaged in the construction of residential communities, high-rise buildings, entertainment facilities and retail outlets. The exhibition also brings to-gather financial institutions, banks, investment and asset management companies, funds, economic and regional development authorities and investment zones, as well as construction engineers, interior design firms, engineering companies.
The show provides a comprehensive platform for the property market to come to-gather under one roof to communicate and connect in order to provide the best investment opportunities in the real-estate market in Dubai. The show presented notable promotions reaching up to 20% discounts for real-estates, a sponsorship of a 1.85% annual interest rate to cover the property and the registration fees needed upon delivery.
The festival included the Middle Easterners Village, an Investors' Lounge, the Investment Destinations Forum, a real estate auction, in addition to the organization of several workshops, training courses and investors round-table discussions with pioneer real-estate experts in the Gulf region.
Notably, Dubai's real estate market has exceeded 285 billion AED through 69,000 real estate transactions in 2017, according to Dubai's Department of Land and Property. The report added that real-estate transactions increased by 6% in number and 4% in value during 2017 in comparison to 275.8 billion in the real-estate transaction that was achieved in 2015. It has also increased by 14% in number and 6% in value in comparison with the transactions achieved in 2016 worth 268.6 billion AED.
The 2017 report shows that land, building and unit sales in Dubai's real-estate market made up 49,000 transactions, worth more than 114 billion AED. Moreover, properties in Dubai attracted investors worldwide as well as citizens, Gulfs, Arabs and foreigners. Fifty-three thousand investments were set up, made by 39480 investors, which was worth more than a 107 billion AED.