Ajman UAE is seeking to be the first destination for British tourists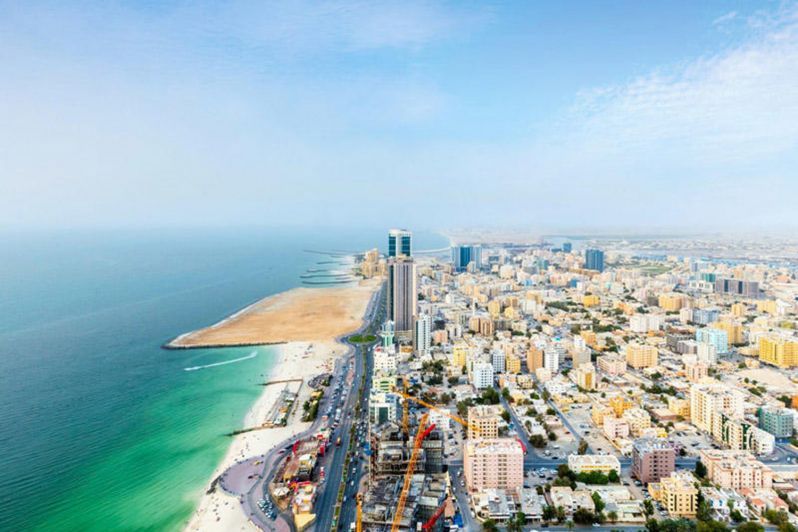 By: Sarah Amr
The emirate of Ajman in UAE looks towards presenting itself as the latest luxury tourist destination for British tourists after launching their first promotional office in the United Kingdom. Scott Marketing; which targets the British tourist sector, aims to provide information to travellers regarding the services and promotions offered by Ajman emirate. With the collaboration of several travel agencies and tour guides in the country, Scott Marketing sought after accentuating Ajman as the leading option amongst its neighbours.
Meanwhile, Derek Jones; the CFO of Kuoni – UK's leading long-haul airline – was met by Dubai's Tourism Development Authority (DED). Joining the meeting were 50 assisting managers from all over Britain. To-gather, both the DED and the British team are responsible for managing a major marketing campaign in Ajman aiming at highlighting the tourism spot in the emirate whose total tourism and hospitality revenue have accumulated to 6% in the first half of this year; with a 14% increase in guest numbers.
A new tourism hub!
Thirty minutes away from Dubai's airport, Ajman starting immerging as a prominent tourist destination. Ajman's array of developmental projects, hotel opening and the diversity of the latest indoor and outdoor activities contributed to placing the emirate on the international tourist map. During the last year alone, the emirate witnessed several hotel opening including Raddisson Blu Hotel Ajman, Oberoi Beach Resort and Wyndham Garden Ajman Corniche.
Ajman's Zorah Nature Reserve is also worthy of mention, as it was classified as an internationally recognized wetland with accordance to Ramsar Convention. The 100-meter reserve comprises of mangrove and ponds; and is home to a breath-taking collection of marine and plant life along with 58 bird species.
As for restaurants, Ajman Center provides an ever-increasing variety of eateries that offer several cuisines including seafood, traditional, and local cuisines obtainable during food festivals. The floating Morsy Ajman Resturant, for instance, delivers beautiful natural mangrove sceneries to tourists during their 2-hour cruise in Marina Ajman. Additionally, a large number of high-end restaurants and hotels are close by Ajman's 4-kilometre-corniche that overlooks the Arabian Gulf.
The UK – an important market!
Saleh Mohammad AlJazery, Ajman's tourism GM, commented on adopting the UK as a market by saying, "We are happy to work with Scott Marketing towards introducing Ajman to British tourists. We also welcome Kuoni group in our emirate, Ajman. We take into consideration that the United Kingdom is epi-central to Ajman, and we are looking forward to reinforcing our relationships with the tourism sector in the UK and Ireland".
On the other hand, Ian Scott, manager of Scott Marketing said that "Ajman emirate offers huge opportunities to the travel trade in both, Britain and Ireland. I am looking forward to the support of our partners in tourist tour offices and travel agencies in order to develop an in-depth understanding of Ajman emirate. Personally, I think it's truly intriguing to work in this incredible and hardly known emirate".