Prime Minster Saad Hariri visits London for the Lebanese – UK Business and Investment Forum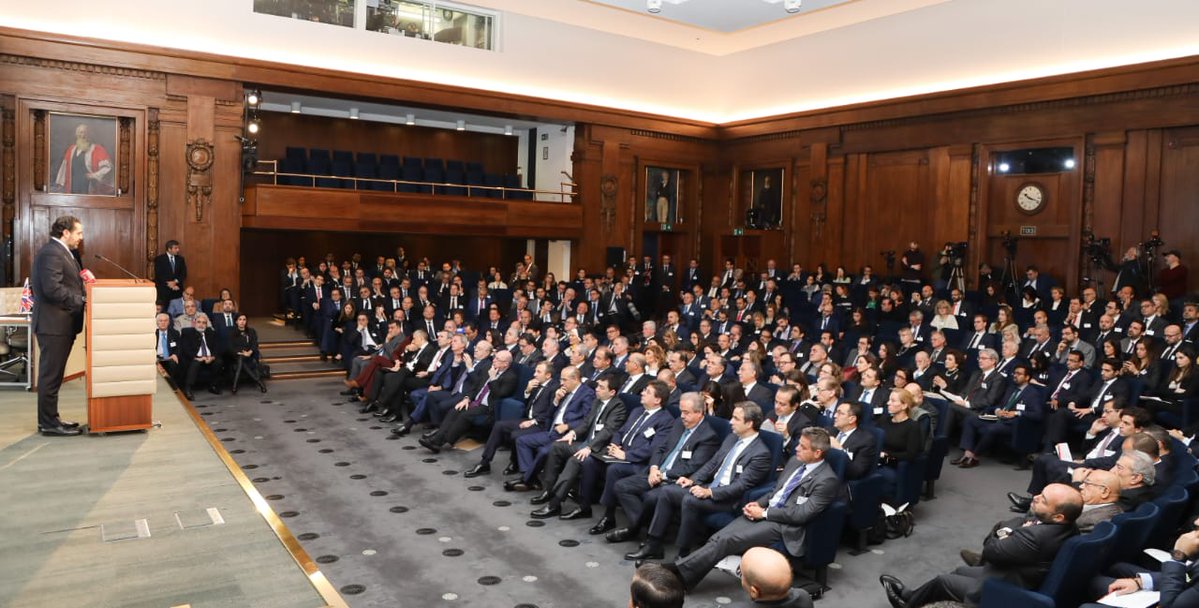 By: Omima Elmattawaa
The Lebanese embassy in London hosted the Lebanese UK Business and Investment Forum, on the 12th of December in the Savoy Palace. This exclusive event is the first of its kind and it aims to elevate the relationship between the two countries and bring mutual interests, by allowing foreign investments to flourish in Lebanon. The forum's main goal is to allow businesses to connect with Lebanon's upcoming projects such as the government's image for the infrastructure Capital Investment Plan, PPP projects and investment in the oil & gas sector.
The day began by a speech from the Lebanese ambassador Rami Mortada welcoming and thanking the guests for attending. He highlighted the importance of the business opportunities available at this event, and the significance of international trade with Lebanon he said: "Hariri's vision for Lebanon includes an open and trustworthy outreach to the international business community."
Following Mortada, the prime minister of Lebanon HE Saad Hariri was the second speaker he indicated that "the delay in government formation has not halted our progress on the implementation of the CEDRE projects and reforms." HE Hariri is very optimistic about the new deals with the UK, despite the extreme changes that both nations are going through. He said, "we envisage spending around $2 billion a year on infrastructure projects." Hariri identified the major investment opportunities in five sectors "industry, agriculture, tourism, financial services, and the knowledge economy." He also highlighted that "the strategy will be unveiled after the formation of the new government."
Another spokesman was MP Burt he stressed on the importance of security for the region He stated "Our growing security partnership has played its part. This includes our support for the Lebanese Armed Forces, which has helped to secure Lebanon's border with Syria for the first time in Lebanon's history."
During the event, Lebanon's tourism scene and Renewable Energy were debated and short films were showcased to highlight the magnitude of investing in these sectors.
The convention honored the presence of many high profile delegates from both countries such as  Simon Penny the HM Trade Commissioner for the Middle East Lebanon's forging minister Gebran Bassil, George Hollingbery MP the Minister of State for Trade Policy, Department for International Trade, Ziad Hayek the Secretary-General of the High Council for Privatization and PPP, Mazen Alsad the Principal Investment Officer, PPP Transaction Advisory, IFC MENA Region and many other commissioners and businessmen
Finally, at the end of the conference, a $300 million contract was signed between Rolls Royce chairman Ian Davies and Middle East Airlines chairman and director Mohammad EL-Hout. According to the agreement Rolls Royce will provide engines for the new MEA Airbus.