London hosts Sudanese Economists and Banking Professionals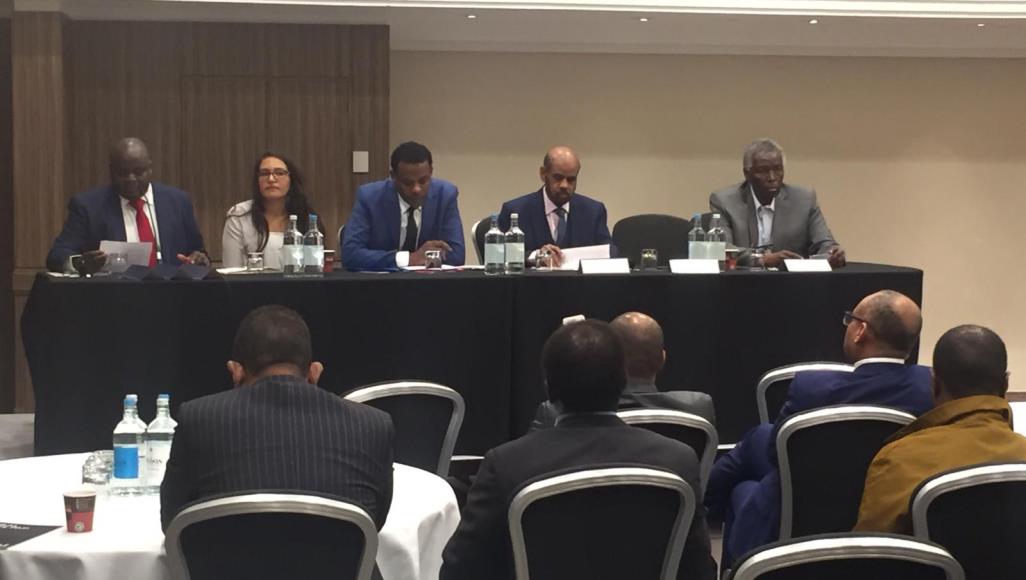 The Sudanese Professionals Association (SPA) along with the Forces of the Declaration of Freedom and Change (DFC) invited Sudanese economic experts and bankers living in London and the diaspora to a general meeting, organized during the past month in London. The meeting set to form an economic and financial committee made up of Sudanese experts and specialists.
The committee takes upon itself the duty of reforming the collapse of the Sudanese economy that has registered an 80% on the index of poverty. This collapse was caused by an "organized destruction", as cited by the committee, as well as the lack of transparency in respect to oil inputs and the floating of the Sudanese pound which rendered several banks bankrupt. Participating parties in the meeting discussed an economic road-map for the upcoming government.
Madwy Mohammad, Head of the Economic and Banking Professionals Association and the DFC, pointed out that the goal of this meeting was to form an unbiased banking and economic body that will guide the future of the Sudanese economy during the country's current critical times.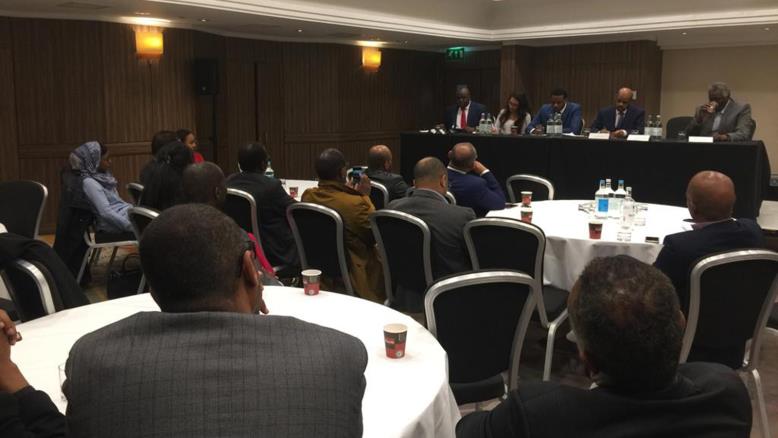 Mohammad added that the committee under-formation would be an independent and autonomous body that leans to neither the government nor the opposition. Due to the major issues facing Sudan's economy, especially corruption, the committee – comprised of a number of professional economists and bankers – will work on developing a plan that identifies Sudan's economic problems and providing suitable solutions to deal with them. He also explained that the bedrock for rescuing Sudan's economy lies in fighting administrative and banking corruption in addition to appointing professionals in their respective areas.
Meanwhile, Dr. Hamad Al-neel, the researcher and economics professor, presented a paper that pinpointed a handful of economic faults that took place in Sudan over the past 40 years. According to Al-neel, these errors caused the current economic setback in Sudan. Some of the vital mistakes cited were payroll financing, the floating of the Sudanese pound and the negligence of the strategic and economic project "The Gezira Scheme".
London's Sudanese community president, Mohammad AlFatih, praised the timing of the conference as it coincided with the victory of the Sudanese revolution, which is in need of aiding solutions to rescue the country's economy. He stressed that participating economists are keen on forming a neutral and practical economic body that serves Sudan independently.
Economists participating in the conference discussed a variety of rapid solutions, proposed for any upcoming government, which answers to the country's economic challenges. Highlighted reforms included reconstructing Sudan's economy, forming a World Bank communication committee, setting a youth employment plan, restoring bank-customer trust and enabling customers of withdrawing their funds in addition to replacing unqualified senior and middle management cadres of the ousted regime.