Economy Conference in London supports Kuwait's private sector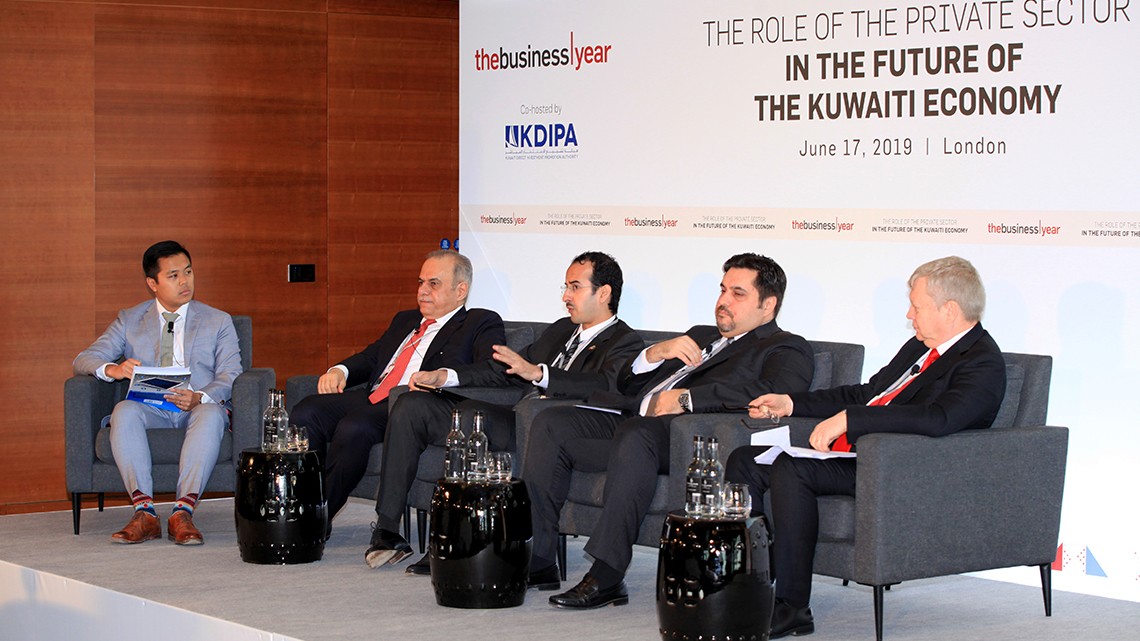 By: Sarah Amr
The Four Seasons Hotel in central London held an economic conference entitled "The Role of the Private Sector in the Future of the Kuwaiti Economy". The conference, which was co-organized by The Business Year and Kuwait's Direct Investment Promotion Authority (KDIPA), received vast participation by senior officials as well as local and foreign businessmen.
The event was officiated by Dr Nayef F. Al-Hajraf, Kuwait's Minister of Finance, who has stressed the leading role of the Kuwaiti private sector in terms of implementing Kuwait's Vision 2035. Al-Hajraf also added that the Kuwaiti economy has the forte to developing and enhancing its private sector.
The Minister also asserted the role of Kuwaiti creative youth in all fields, mentioning that it is the true future asset towards enhancing the national economy. He added that the state needs to provide the appropriate supporting environment for economic projects and infrastructure with an emphasis on the state's financial structure which helps attract investments and diversifies the sources for national income.
The conference came coinciding with 120 years of the historical mutual UK-Kuwait relations manifesting in several fields. The Minister has expressed his welcome of the economic partnership between Kuwaiti and British private sectors as it reflects the natural distinguished relationship between both the nations
Meanwhile, the Director-General of KDIPA Sheikh Meshaal Jaber Al-Ahmad Al- Sabah gave a presentation highlighting the advantages of Kuwait in terms of its legislative and legal environment in addition to its investment opportunities which achieves economic diversity and aims to stimulate its private sector.
Sheikh Meshaal added in a statement to Kuwait News Agency (KUNA) that organizing this conference in London came within the framework of Vision 2035 as part of the authority's strategy to promote Kuwait and highlight it's advantages.
From his side, Sir Roger Gifford – the Head of Britain's Green Finance Initiative and the former Lord Mayor of London – said that Kuwait has a great opportunity to adopt the environment-friendly "Green Financing" model which would make it a regional hub in this field. Sir Gifford continued that London's financial district is willing to present their experience and expertise to Kuwaiti companies that are interested in clean financing aimed at reducing the level of environmental risks.