British-Arabs: Where do they stand?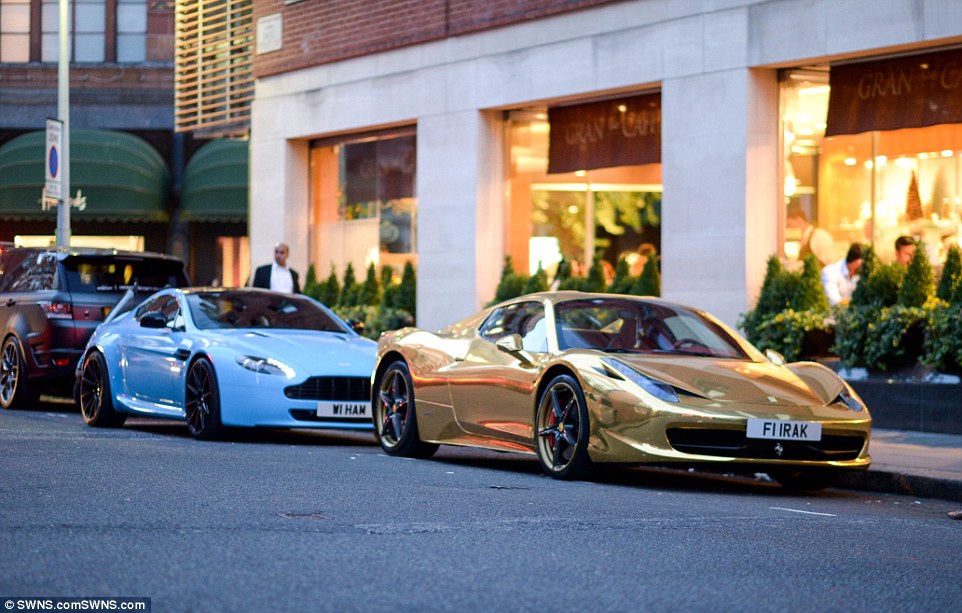 BY: Shifaa Alaa
Syrian restaurants, Lebanese bakeries, Iraqi Markets and Arab cafes are scattered across Britain's neighbourhoods; and yet there remains to be an absence of accurate statistic on British Arabs. Meanwhile, the Arabic culture continues to become an integral part of British culture and its public sphere. This proves beyond doubt that numbers of British Arabs are on a daily rise.
Apart from British folk with an Arabic decent, Arabs from the Middle East are flocking into London annually. Arab tourists, especially from the Gulf region, have claimed massive portions of UK's inbound tourism. Generally, Britain receives half a million tourists per year from the Gulf area alone whereas 200k are Saudi Arabian tourists. This means that the number of Arab tourists visiting the United Kingdom can reach up to a staggering one million inbound visitors; a number surpassing the total population of some Arab nations all together.
The United Kingdom serves as an attraction for inbound Arab tourism for a number of reasons. Whether it was to enjoy British weather, to shop in London's top brand names or merely because their British getaway has become a part of their lifestyle; England serves as a tourism sanctuary for many GCC residents. Additionally, Arab tourists have looked towards Britain as a destination for their medical and educational tourism where they have been known to fly into the country to attend professional training courses and polish their skill set.
Nevertheless, the importance of the Arab community in the UK doesn't just lie in these figures; it goes beyond that. The bedrock here centres around the spending of Arab tourists in Britain where they were found to spend ten times as much as their European counterparts. In its latest report, the British Commercial Association has stated that Arab visiting Britain spend more than 1.3 billion GBP per year. The same association has reported that leading the average spend was in the country were Saudi Arabian tourists, spending 2,487 GBP on average.  Following the Saudis were the Emiratis, with an average spend of 2395 GBP per tourist, and Kuwaitis who spend 1965 GBP on average.
This major contribution to British economy doesn't stop at tourist spending. British-Arabs themselves are vital contributors to the country's economy making them a target audience for top international brands in their marketing campaigns and collaborate with specialized  Arabic PR and advertising agencies. British-Arab contribution when shopping for well-renowned brands or eating in A-list restaurants or in the automobile market cannot be ignored. Most importantly, their contributions in the property market have proved to significantly support UK's economy. According to Colliers International, and despite of the worries surrounding Brexit; Arabs have invested around 18 billion GPB in London's property market alone during the past decade.
A couple of years back, London's municipal authority took note of the weight of the Arab community in Britain. In return, it launched Shubbak Festival, an Arabian cultural festival under the direct sponsorship of the Mayor of London back then, Boris Johnson. The event was the first of its kind in Europe and was considered a "window to contemporary Arabian culture". Thousands of Arabs attended the festival whether they were living in the UK or were temporary students or visiting tourists. The festival resembled an Arabian forum where all Arabs from 22 countries came to meet in London, which they were now a part of.
Today, the Arab community in the UK is a vital component of the British society. More so, Arab presence has even found its way to British politics. Both the Conservative and the Labour Party, today, have influential active Arab blocs whereas Arab voices are now heard and considered during the nation's general elections. Here its important to note that the latest parliamentary elections saw the victory of its first Arab woman, Layla Moran, a young British-Arab whose origins are the occupied Palestinian territories. This victory was the first of its kind in the country's history.
The bottom line here is that Arabs in Britain are of great significance to this country. British-Arabs aren't passersby in the United Kingdom, rather their influential voices that leave an imprint. This is what Arabs in the United Kingdom need to realize. They need to integrate their selves further into Britain's social, political and cultural life in order to inspire change and be heard; not just in the UK but also in their Motherlands.