Dubai, A Global Tourism Destination Says the Stats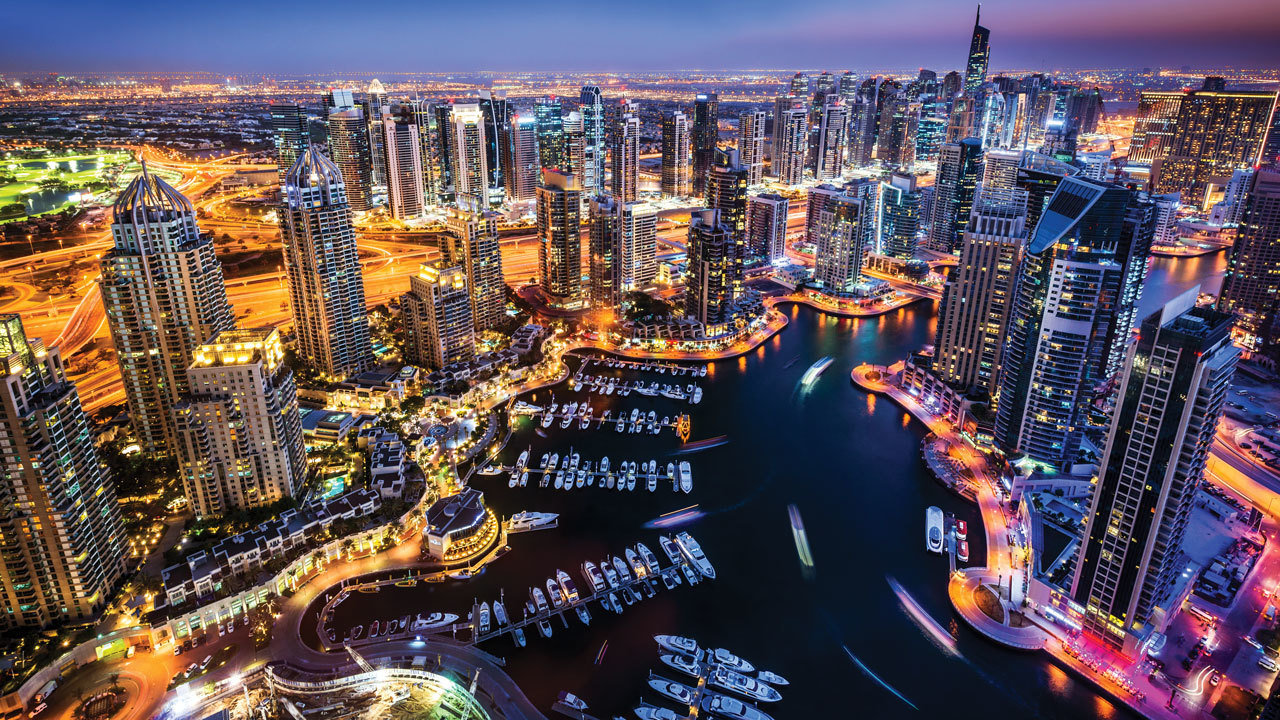 Travelling has the power of being an addiction for every person whose mindsets the dream routes across each mesh of latitude and longitude. Such globetrotters can't forget to pen down the city Dubai in their bucket list. It is a manmade island in the ocean of sand which shows the intelligence and power of human being. Magical masterpieces include intricated designs of skyscrapers, artificial greenery of vegetations, well exhibited zoological parks, stunning oceanic destinations, adventurous amusement parks, global marketplaces, finest multicuisine restaurant networks and much more.
Statistics & insights
According to the Dubai Statistics Center the cumulative population of Dubai in 2018 was 3,192,275 including 254,600 Emiratis and 2,937,675 non- Emiratis. This distinct trend population data shows 92.02% non- Emirati presence in Dubai and remaining single-digit percentage population of Emiratis. From the year 2017 to 2018, the total population growth is 7.25% and 7.56% increase in non- Emiratis. As per the latest estimate of DSC, inhabitant development hits the digit 3,303,356 in last week of August 2019. Population size is showing global presence in a single city for more than 90% and this ratio will hike in coming years also.
Dubai's Department Of Tourism And Commerce Marketing unveils that nearly 8.63 million international tourists breathed the air of Dubai in the first half of 2019 with more than 3% upsurge compared to the same time span of last year and expecting a projected volume of 16.66 million tourists at the end of this year. On the ground of DSC data of first quarter, total 4,750,000 overnight visitors came to land of Dubai. India once again wins the race with 565,000 front running travellers to Dubai and KSA just follows to be in second position by 412,000 tourists. India became the first country which crosses 2 million tourists to Dubai in 2018 and still running with rocketed tourist discharge. Western Europe has lion share of tourists with 23% and sets a competition for GCC (Gulf Cooperation Council) which has 17% part of total tourists. Least visitors are starting journey from Africa and Australasia with 5% and 1% respectively.
Mastercard, the global financial organization, analyses over a hundred megacities on the degree of their visitor volume and amount of spend. In the light of Mastercard's 2018 Global Destination Cities Index, Dubai stays in the fourth position with 15.79 million international overnight visitors in 2017 and forecasted growth of 5.5% to 2018. Amenably there is no close runner for Dubai in the notch of visitor's average spend per day with a huge amount of $537 in 2017 with a forecasted growth of 7.8%.
Dubai's Festivals and Retail Establishment(DFRE) kick-started a retail event in the year 1996 for proving their power in the retail industry to all over the world market. And it became a huge success for following years. In the 24th edition of Dubai Shopping Festival held between December 2018 and February 2019, over 3 million visitors experienced the madness of shopping with huge sale discounts up to 95% on everything and anything from everywhere in Dubai. A city having nearly 3 million population has 65 shopping malls which are major among world-class malls also and over 10 new malls are under construction for attracting more tourist in the coming year with best shopping extravaganza. Burj Khalifa is another spot of most crowd gathering having a count of head over 1.87 million.
With an expected annual visitor flow over 20 million in coming years, Dubai has the potential to be a city unbeatable by world in tourism. Not only for travelling, for living, for starting a new life, for having an amazing career, Dubai is the right shot. It is not a city, it's a highly complex engineering project in sand dunes with an extreme level of technologies and the highest degree of engineering skills and still needs best brains for the future.
Author Bio:
Aamina is a writer and professional blogger, sharing her experience in spheres of writing, blogging. She is a regular writer for popular Coupon site Rezeem.com where her work helps people to find useful tips for shopping online. Currently, Aamina working as a Senior Content Manager in Rezeem.