The Qatar Economic Forum, the first of its kind in the MENA region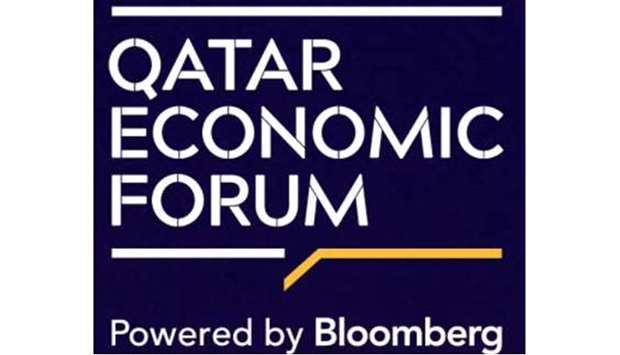 The Qatar Economic Forum (QEF), Powered by Bloomberg, concluded with the participation of more than 100 speakers of heads of states, chief executives, inspirational figures and decision makers, in addition to a global delegation of more than 2,000.
The international event, the first of its kind in the region, in terms of the amount of global participation, aimed to discuss the visions and trends supporting the growth of the global economy post-pandemic; and to rethink the prospects for the global economy from the perspective of the Middle East and North Africa (MENA) region.
Among the most prominent leaders who spoke at the virtual forum were UK Prime Minister Boris Johnson, Turkish President Recep Tayyip Erdogan, South African President Cyril Ramaphosa, Rwandan President Paul Kagame, Armenian President Armen Sarkissian, Democratic Republic of the Congo President Felix Tshisekedi, Bangladesh Prime Minister Sheikh Hasina Wazed, Cote d'Ivoire Prime Minister Patrick Achi, and Senegalese President Macky Sall.
The QEF focused on six main pillars over the three days. "Technology Advanced" took a closer look at permanent changes to the human-technology nexus. "A Sustainable World" explored the intersection of capitalism and climate. "Markets and Investing" posed the question of whether investors, in their inevitable pursuit of growth opportunities, can shape a more resilient global economy. "Power and Trade Flows" gathered international power brokers to share their vision of the road ahead. "The Changing Consumer" examined the future of commerce, and "A More Inclusive World" offered ideas for healing gaps in a post-pandemic society.
The QEF offered an opportunity to review the various economic policies adopted to establish the economic plans of the Qatar government and maintain the stability and balance of economic growth and to highlight the business environment provided by Qatar and the available investment opportunities.
The forum also shed light on the enhancements made in implementing major development projects, especially those related to hosting the FIFA World Cup Qatar 2022. It highlighted the efforts to consolidate commitment to the global multilateral trading system, enhancing economic openness and strengthening cooperation with various trading partners around the world..