INDEX in Dubai, Interior designers' long-awaited Expo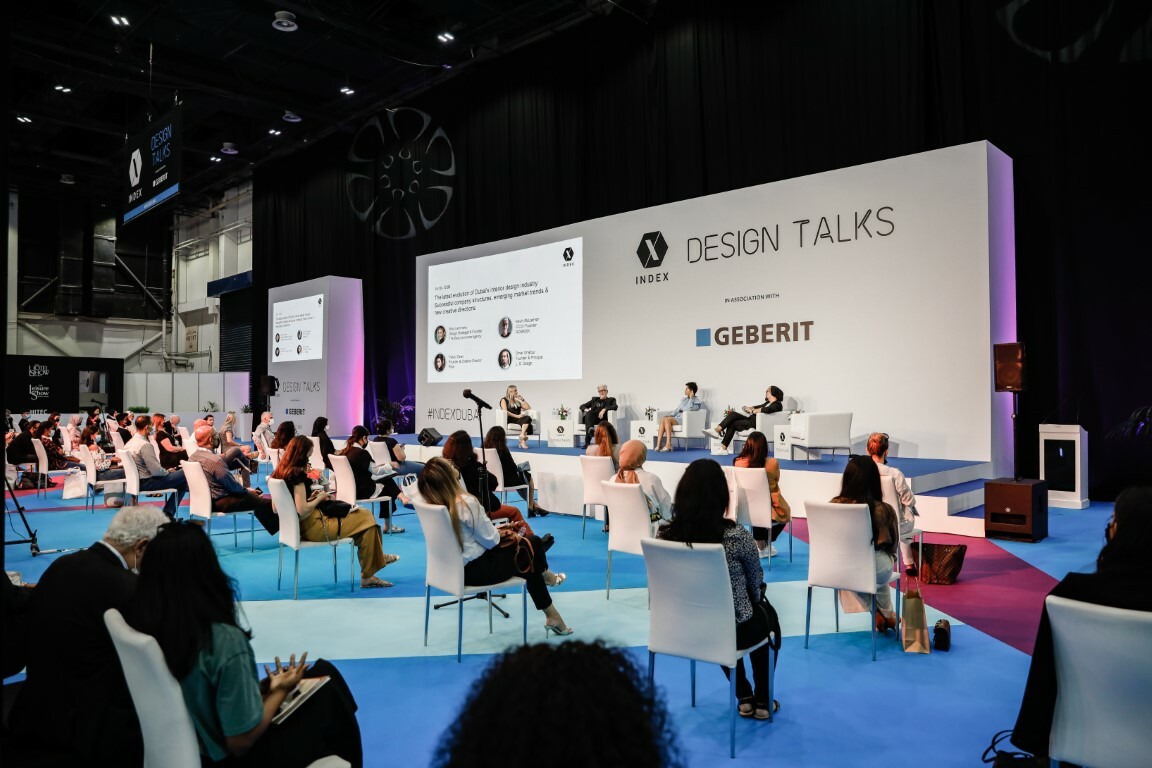 Recently, Dubai hosted Index, the long-awaited international interior design show, which was held live, in person, for the first time in two years.
The first day witnessed thousands of visitors flocking to discover the latest in the world of interior design. The Expo brought together industry professionals from across the globe.
The Expo was opened by Sheikh Ahmad bin Saeed Al Maktoum at the World Trade Center. Guests were welcomed to explore a variety of exhibits and experiences through a dramatic archway installation designed by Kristina Zanic Design Consultants and built by Bond Interiors, titled "The Bottleneck".
The installation was inspired by the Covid cases 'curve' to provide visitors a glimpse of life before and after the pandemic. Kristina Zanic said, "We are taking the attendees and public through a short journey of life before and after Covid-19, from normal to the new normal. We have seen that disruption as an opportunity, and we want to deliver that experience with our design."
The second entrance, titled "Off the Grid", was another thought-provoking and visually impactful installation designed by Brand Creative and built in collaboration with Design Infinity. The concept reflects the inner workings of human thought over three periods: the pre-pandemic period, our current covid-19 world, and a positive outlook for the future.
The show's conferences began with The Work Design Summit, with discussions on 'Experience Driven Workplaces' opened by Pallavi Dean and Kathryn Athreya from Roar, followed by Index Design Talks with a creative review and a reflection on "how social/economic crisis and recovery can provoke bursts of innovation and productivity."
Zanic hosted the event along with other major industry leaders, including Paul Bishop and George Arvanitis.
Another insightful talk took place featuring Kate Instone, Founder & Creative Director of Blush International, about "The Current State of Play in Residential Design" informing listeners on the current design trends in home designs.
On the second day, attendees saw more Index Design Talks with "Design Business Management" by Kathryn Athreya, Managing Director at Roar, and "The current state of Play in F&B Design" featuring Sneha Divias, Architect & Founder of Sneha Divias Atelier.
The second round of the show is scheduled to take place in Dubai from May 24th to the 26th, 2022.