UAE made the impossible possible just in five years time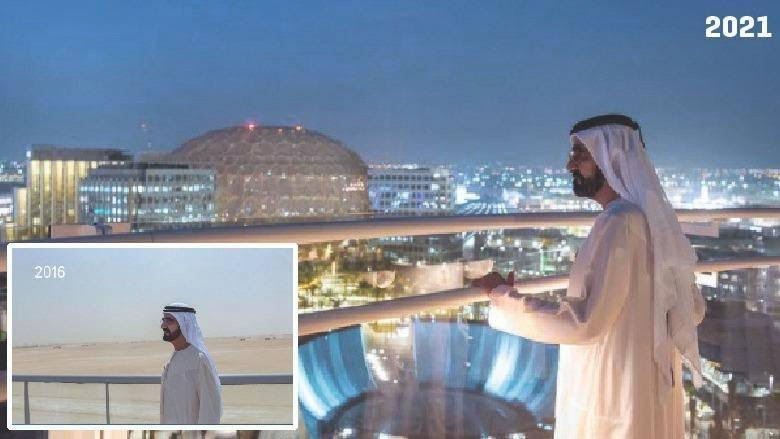 As Dubai gears up to host the most significant global event following the outbreak of the COVID-19 pandemic, His Highness Sheikh Mohammed bin Rashid, the Vice President and Prime Minister of the UAE and Ruler of Dubai, has showcased just how far the emirate has come in five short years.
The Dubai Ruler recently paid a visit to the Dubai Expo 2020 site ahead of its official start on October 1 and declared the six-month-long event "will go down in history."
It is evident that Expo 2020 will go down as one of the most iconic events in the region's history. Following His Highness' visit to the Expo 2020 site, His Highness Sheikh Hamdan bin Rashid bin Mohammed Al Maktoum, the Crown Prince of Dubai, shared two side-by-side photos of the Dubai Ruler visiting the land lot when it was simply a desert.
The picture shows the significant difference in terms of UAE development. The scene in 2016 was an arid, infertile desert. Today, in 2021, the exact location became an example of modernity and outstanding urban development globally, in the UAE in general, and Dubai in particular.
"We promise people from all over the world an unprecedented Expo," he said. "The six months of the event will go down in history for the ideas and inventions that will benefit humanity for years to come."