Saudi Aramco-backed 'halal' investment platform opens branch in London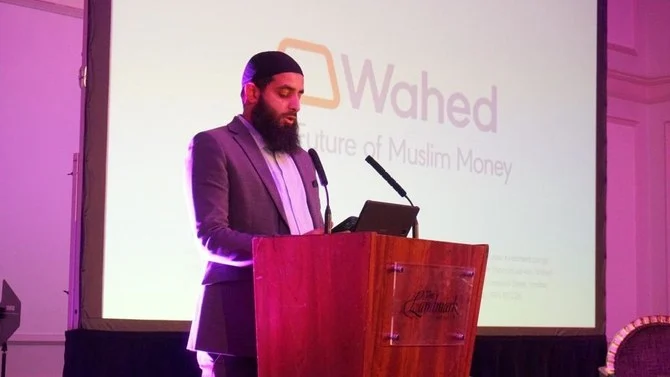 Wahed, an investment platform backed by Saudi Aramco and French footballer Paul Pogba, has opened a physical branch and bank accounts backed by gold in London, CNBC has reported.
The New York-based firm describes itself as a "halal investing platform."
The company's Shariah-compliant investment management and advice service aims to target the UK's 3.9 million Muslims.
Wahed forbids investments in businesses that profit from lending, gambling, alcohol, and tobacco.
An account with Wahed does not pay interest on savings but instead tracks the value of users' deposits against the value of gold. The price of the precious metal varies according to supply and demand.
Wahed CEO Junaid Wahedna told CNBC that the company offers consumers, both Muslim and non-Muslim, the chance to tackle currency fluctuations and rising living costs.
"[Muslims are] an underserved community as a whole," Wahedna said
He pointed out that the Muslim community is one of the lowest socioeconomic sectors of the UK, with low financial literacy.
He added: "They have trust issues, and so they want to see a physical presence before they trust you with money."
Wahed is also launching a debit card that will allow account holders to deposit funds using an exchange-traded fund that tracks the price of gold. This means that users can use gold to pay for everyday items.
Investors can also convert the gold in their accounts for physical bars.
Wahedna said: "I think it really fits with the Muslim community and what their needs are.
"Otherwise, what happens is the Muslim community, because they're underserved, they keep their money in cash under their mattress, or in something that's very unsafe, and they lose their money every few years because there's a scam in the community or someone takes advantage of them. And that poverty cycle just continues."
Wahedna criticized the rise of "buy now, pay later" services, claiming that modern fintech companies have become overly focused on consumer lending.
He added: "I feel that fintech, like most of the finance industry, is very heavily geared towards lending.
"In fact, I would say, it's making the cost-of-living crisis, a debt crisis, worse with a lot of the products.
"If you look at the 'buy now, pay later' companies, people are struggling — that's the worst type of innovation, you're making it easier to get people into debt."
Wahedna said that the company is not only for Muslims, but also for followers of other Abrahamic religions. He added it targets both prosperous individuals and less well-off customers.