Cinnamon Hotels & Resorts Set to Bring the Best of Sri Lanka to Arabian Travel Market 2023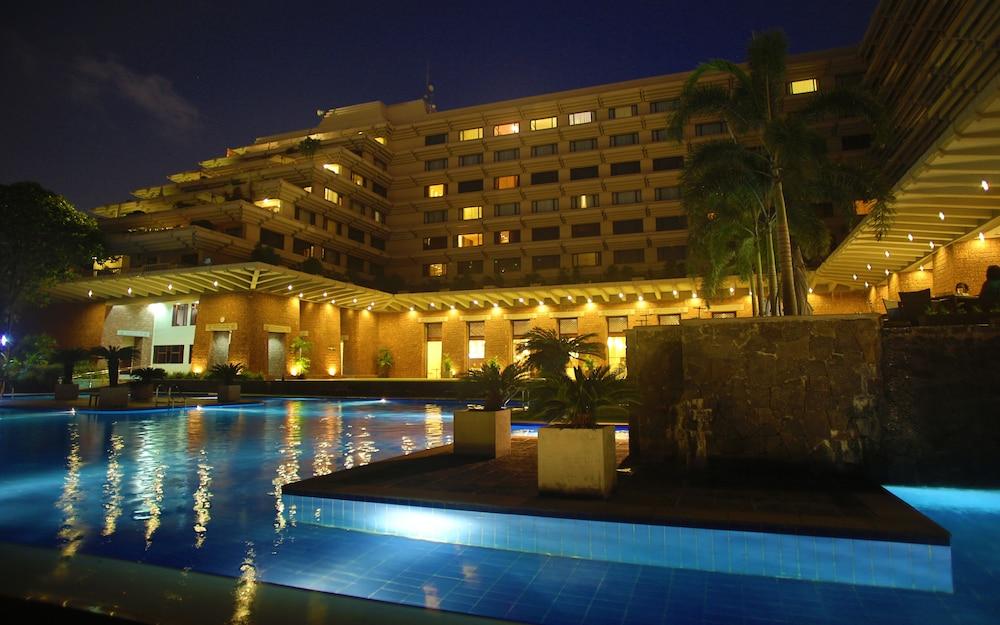 Hailing from the idyllic shores and boundless horizon of the Indian Ocean, Cinnamon Hotels & Resorts is set to offer Middle Eastern and international travellers the best of Sri Lanka as they debut at Arabian Travel Market 2023.
Boasting 15 properties in Sri Lanka and the Maldives, Cinnamon Hotels & Resorts is Sri Lanka's largest hotel group. Located in some of the most picturesque locations in the region, including pristine beaches, lush forests, and historical sites, each property provides a bespoke and unique offering aimed to amplify and complement the guest experience as they discover and immerse themselves in the treasures of each locale. Combining modernity, culture, and heritage, Cinnamon Hotels & Resorts offers a wide selection of properties, including luxury hotels, boutique villas, and eco-resorts, each designed to cater to everything a traveller needs to curate their own remarkable Sri Lankan adventure.
A formidable force in Sri Lanka and the Maldives' sustainability efforts, Cinnamon Hotels & Resorts has been at the forefront of minimising environmental footprint while preserving the biodiversity and ecological community in the locations they operate in. Guided by the John Keells Group Environmental, Social and Governmental (ESG) policies, the ESG Framework of Cinnamon Hotels & Resorts is dedicated to being responsible stewards and engaging both locals and guests in ESG policies across the hotels. Due to these policies and practices introduced at protecting the environment, Cinnamon Hotels & Resorts has reduced its carbon footprint significantly. An achievement that was made possible due to the group's efficient and proactive ESG policies spanning areas such as compliance with local and international regulatory requirements and conventions, quality monitoring and assessment of the environmental impact of the group's operations, services and products, whilst striving to include supply chain partners and customers, where relevant and to the extent possible.
Looking ahead to the future, Cinnamon Hotels & Resorts aims to reduce the group's carbon footprint of 1,300 tCO2e at the end of 2025 and become a Net Zero hotel chain by 2030. The Company's overall commitment to Sri Lanka's biodiversity through the identification of endangered flora and fauna species in each property and the development of a biodiversity management plan. In line with this, the group will further amplify their practices in protecting fresh water and marine eco-systems from plastic waste and reducing single-use plastics by 50% at the end of 2025.
With the theme "Working Towards Net Zero" for the 30th edition of the Arabian Travel Market, Cinnamon Hotels & Resorts is set to further solidify its mark as an industry leader in hospitality and sustainability with an announcement of its new strategic plan that will change and elevate South Asia's tourism landscape. The exciting new project will be Cinnamon Hotels & Resorts' crown jewel, bringing Colombo's vibrant spirit to life as it emerges as the ultimate urban sanctuary, envisioned as the epicentre of modern South Asia.
About Cinnamon Hotels & Resorts
Cinnamon Hotels & Resorts is a diverse chain of hotels spanning Sri Lanka and the Maldives and a member of John Keells Holdings PLC, one of the largest listed conglomerates in Sri Lanka, with diverse interests in sectors ranging from Leisure, Transportation, Property, Consumer Food & Retail, Financial Services, Information Technology, Business Process Operations to Plantations.
This pioneering hotel chain was launched at The World Travel Market in London on 14 November 2005. Since its launch, it has come to represent a uniquely Cinnamon experience and has steadily risen to become the leading choice for travellers in Sri Lanka. The Cinnamon brand boasts a portfolio of vibrant and modern hotels, colourful and inspiring, unswervingly hospitable and committed to satisfying our patrons' varied and discerning needs.
Cinnamon Hotels & Resorts is the pinnacle of Sri Lankan hospitality through comfort, creativity, discovery, and inspired living. Each property is designed to showcase and complement the local environment, character, culture, and traditions of the area it serves. From Jungle cabanas to city luxury, water villas in the Maldives to beach chalets in Sri Lanka, each resort is designed to take you on a memorable journey into discovery. With three City properties in Colombo, eight Resort properties around Sri Lanka and four Resorts in the Maldives, and a host of new and exciting projects on the horizon, Cinnamon Hotels & Resorts is your partner and faithful guide to 'The Jewel of the Indian Ocean' and its timeless and fascinating 'Emerald Isle'.
Website: www.cinnamonhotels.com