Saudi Arabia: Everything you need to know about the tourist visa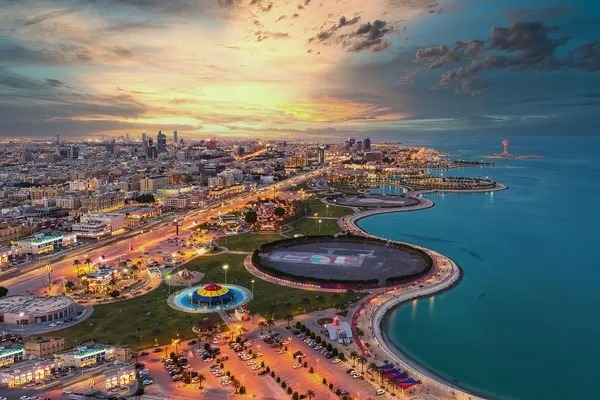 Saudi Arabia is a popular tourist destination and a significant hub for Arab and Islamic worlds due to its location of the Two Holy Mosques.
Saudi Arabian tourism visa
Since September 2019, the Kingdom of Saudi Arabia has welcomed tourists using the e-visa system from all over the world.
An entry visa that is valid for a year can now be obtained by visitors, allowing them to enter the country multiple times and stay for up to 90 days during that time.
This visa excludes certain activities, such as studying, and is only valid for tourism and Umrah (with the exception of the Hajj season).
The Kingdom's tourism strategy
In order to align the tourism industry's goals with Vision 2030, the Kingdom has created general guidelines that include:
Increasing the percentage of the GDP that the tourism industry contributes to over 10%.
Creating an extra million job opportunities.
Draw 100 million visitors a year by 2030.
Visa-eligible countries
A tourist visa is available to visitors from the following 49 countries:
European countries.
Asian countries.
American countries.
Oceania countries.
Issuing a tourist visa
Tourists from eligible countries:
Prior to their trip, they can apply on the website: Obtain a visa.
Through the Immigration Department's visa offices upon arrival in the Kingdom.
Tourists from ineligible countries:
To obtain a visa, contact Saudi consulates around the world.
Anyone with a valid US, UK, or Schengen visa can apply for a visa on arrival.
Basic requirements for obtaining a tourist visa
The applicant cannot be under the age of 18.
The passport must be valid for at least six months at the time of entry into Saudi Arabia.
Pay the necessary fees.
Refusal to refund all application fees if the application is rejected.
Additional accommodation costs 100 Saudi riyals per day of stay.
Documents and forms required for a tourist visa
Verification of hotel reservations.
Round-trip ticket.
Proof of work.
A bank statement demonstrating one's ability to pay.
Flight itinerary.
Full personal data.
Home Address.
Saudi Arabian tourist visa costs
The cost of a tourist visa, which includes health insurance, starts at 117 US dollars, or 440 Saudi riyals. The website for issuing tourist visas accepts credit card payments.