3 Tourist Destinations to Visit in Your Next Trip to Jordan!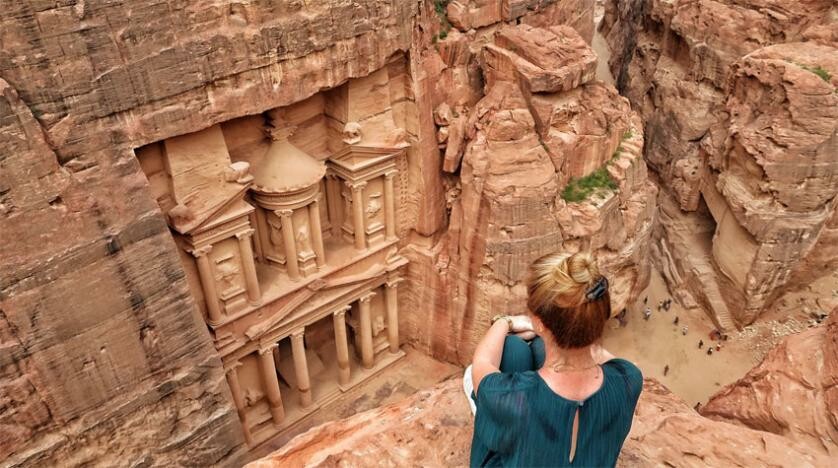 A combination of history, originality, modernity, and nature from deserts to beaches charm will captivate you in the Hashemite Kingdom of Jordan!
Jordan hides a lot for its visitors to discover. Will you make Jordan your next tourist destination?
The Dead Sea
The Dead Sea is a water surface located between the Hashemite Kingdom of Jordan and Palestine. It is one of the most important tourist areas there, and it is one of the most important health resorts in the world because the water contains minerals that are useful for the body.
The Dead Sea is located in the Rift Valley, and it is considered the most saline water body as no organisms or creatures can live in its waters because its salinity reaches more than ten times that of seas and oceans. Hence the name, dead sea.
Tourist locations in the Dead Sea: Ma'in Baths, Lot Cave, Wadi Mujib Reserve, Museum of The lowest place on earth.
Al Aqaba
Aqaba is Jordan's only port on the Red Sea. It is located to the south of the country. It is a suitable place for tourists who want to visit southern Jordan as well as Jordan monuments.
Aqaba includes many important historical monuments, including the Mamluk Castle, which was founded in the sixteenth century and forms an important tourist destination in Aqaba.
Tourist places in Aqaba: Aqaba Castle, the sea, Aqaba Water Park, Marine Biology Museum, Chinese Village, Wadi Rum.
The city of Petra
Petra is one of the world's treasures, one of the Seven Wonders of the World. Located 3 hours south of Amman by car, is an architectural piece of art carved in the pink rock more than 2000 years ago. Arab travelers who want to visit Petra must wear comfortable clothes in preparation for a tour full of joy and thoughts about this architectural marvel.
Places of tourism in Petra: the monastery, the archaeological museum, the Nabati museum, Qasr al-Bint, the Siq, the Treasury of Pharaoh, the Palace of Sacrifice, Mount Haroun, Wadi Musa, the Great Temple.