Stuck in Transit in Dubai/Heathrow airport? Luxury facilities you can experience there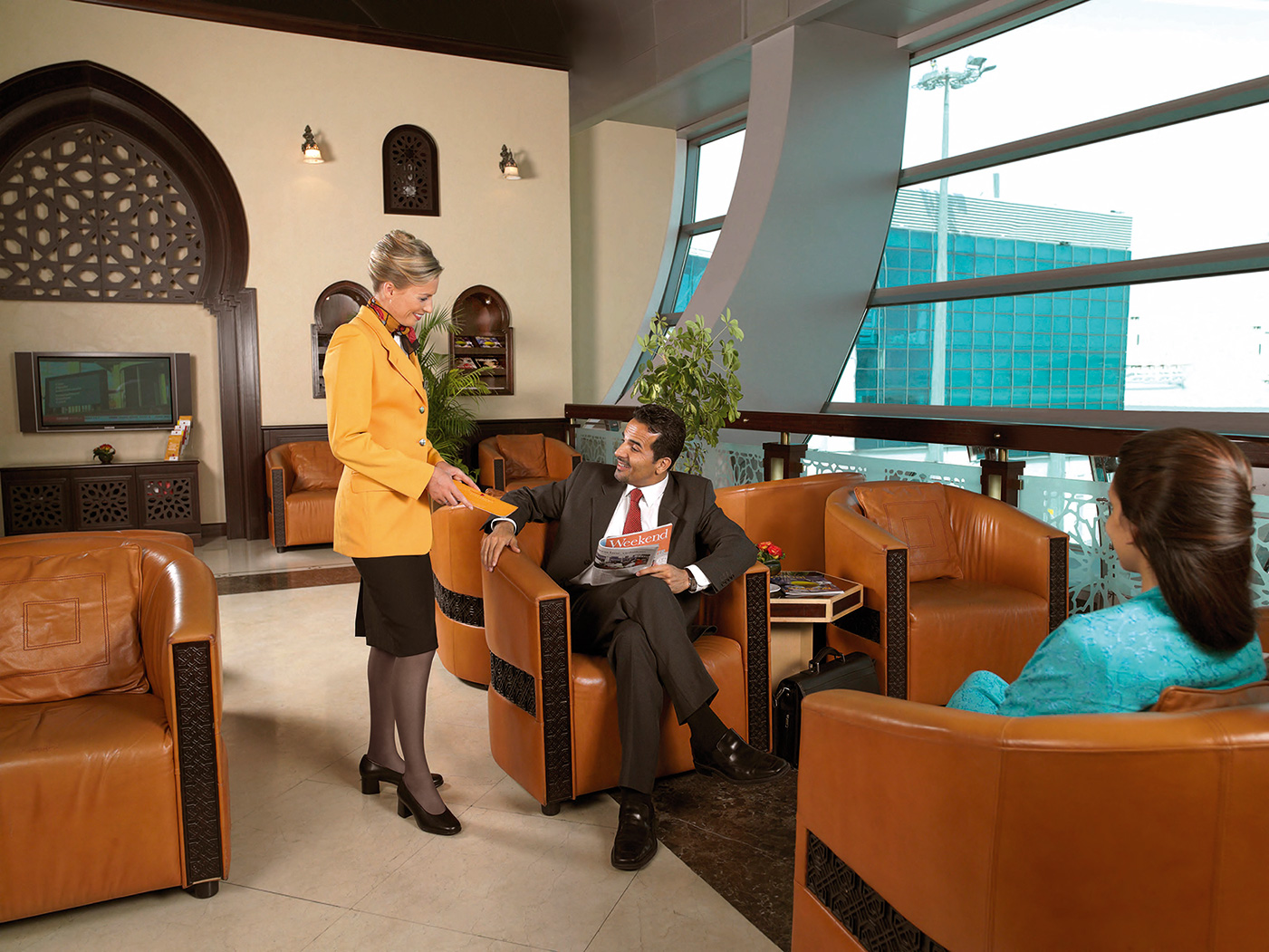 By: Mariam Khattab
Transit in between flights. Since Dubai International Airport and London Heathrow Airport are both known for being major international transit stations, we've gathered a list of fancy things you can do to enjoy your time while waiting for your flight.
To begin with; Dubai International Airport (DXB) has a lavish variety of options that you can choose from to spend your time. If you fancy sleeping or relaxing, the five stars Dubai International Hotel offers accommodation for passengers in Transit. It is situated at Terminal three of the Airport. If you are looking for a relaxing, yet swanky, place to do some work and socialize, then the gorgeous lounge, Al Majlis, is the place for you. It embodies the meaning of a luxurious, sociable space, by providing a facility specially designed for the airport's most prestigious customers. The lounge is housed in a separate facility next to Terminal three.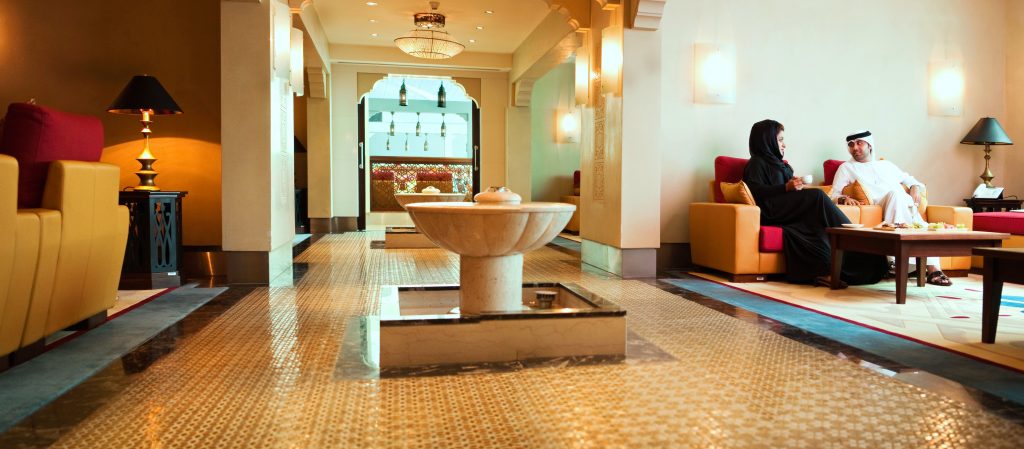 If your idea of relaxing is for example a swimming pool…then that too can be found in DXB! The G-Force Health Club in DXB's very own hotel has a Jacuzzi, a sauna and a steam room.
London Heathrow Airport (LHR) also offers a range of relaxing First-Class/business lounges for its travelers to choose from. It has the fancy Plaza Premium Lounges, which are known for their stylish and relaxing interiors, it can be found in terminals two and four.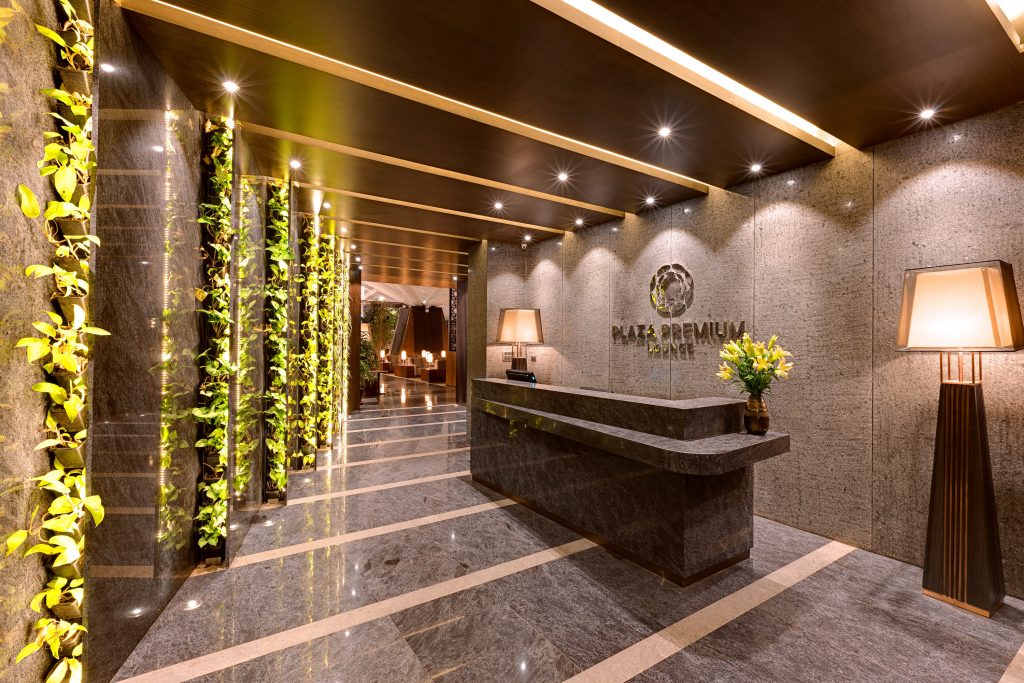 In addition to the brand new five-star Club Aspire Lounge in terminal three, the No1 lounge, which offers an unrivalled range of services, including lavish spa treatments and pod bedrooms. It can also be found in terminal three.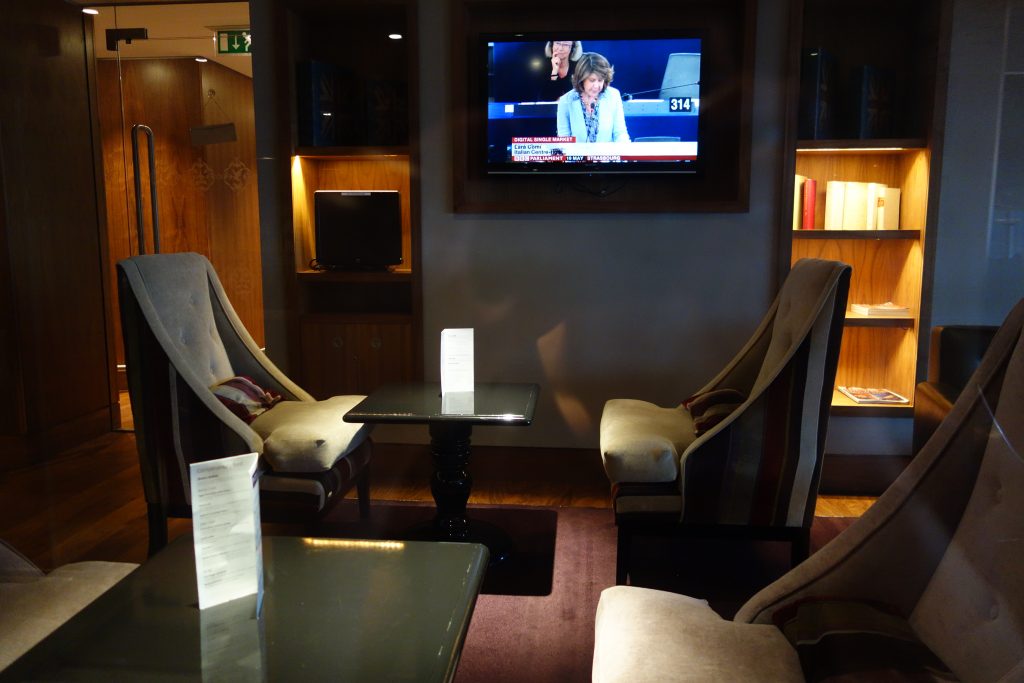 The Sky Team Lounge, which can only be described as a touch of luxury, with its bar, spa and first-class VIP area, all located in terminal four, and Aspire Lounge and Bliss Spa, where you can enjoy the extravagant feeling of relaxation in the spa all while looking at the view of the runway at Britain's busiest airport.
If you're looking for a place to dine, DXB features an endless collection of five-star restaurants/cuisines with signature dishes including the Chowking Orient Restaurant, Le Pain Quotidien, and Red Carpet Cafe & Seafood Bar, which serves a delicious range of caviars and smoked salmon fish products that are enjoyed by an elite clientele around the globe. It also has cafés such as the CNN Traveler café which gives travelers a full CNN experience with international broadcasts in HD on a number of screens, which comes beneficial for travelling business men and women who want to stay updated with every minute news.
On the other hand, LHR also has an array of world-class restaurants such as Caviar House & Prunier, which serves some of the world's finest Prunier caviar and Balik smoked salmon and is recognised as the market leader worldwide for its high quality caviar. La Salle restaurant, which combines the classic French cooking with modern cosmopolitan influences and a great range of drinks. It brings the spirit of Paris' grandes brasseries to Heathrow with its magnificent circular bar.  Finally, The Gorgeous Kitchen, which has menu that's been designed with the help of four renowned British chefs in aims to give travelers an innovative alternative by offering lighter dishes as well as traditional British fare.
If you would like to spend your time in shopping, DXB has a diverse collection of shops in all sectors, from fashion and Jewelry, to fragrances or even electronics, and they can all be found in the Dubai Duty Free (DDF) zone. You can find all sorts of brands from world-class fashion companies, and they can be found at almost every gate in DXB.
LHR has an endless luxurious selection of shops and brands as well that you can choose from such as Armani Collezioni, Hugo Boss, Burberry, and Bottega Veneta.
All in All, forget about sitting in boredom in those two mesmerizing airports and enjoy your transit to the fullest with a range of luxurious options and things you can treat yourself to, or even just sit back and relax in one of the lounges or spas waiting to board onto your flight in the most luxurious way possible.