Sheikh Zayed Book Award Opens up Cultural Dialogue in London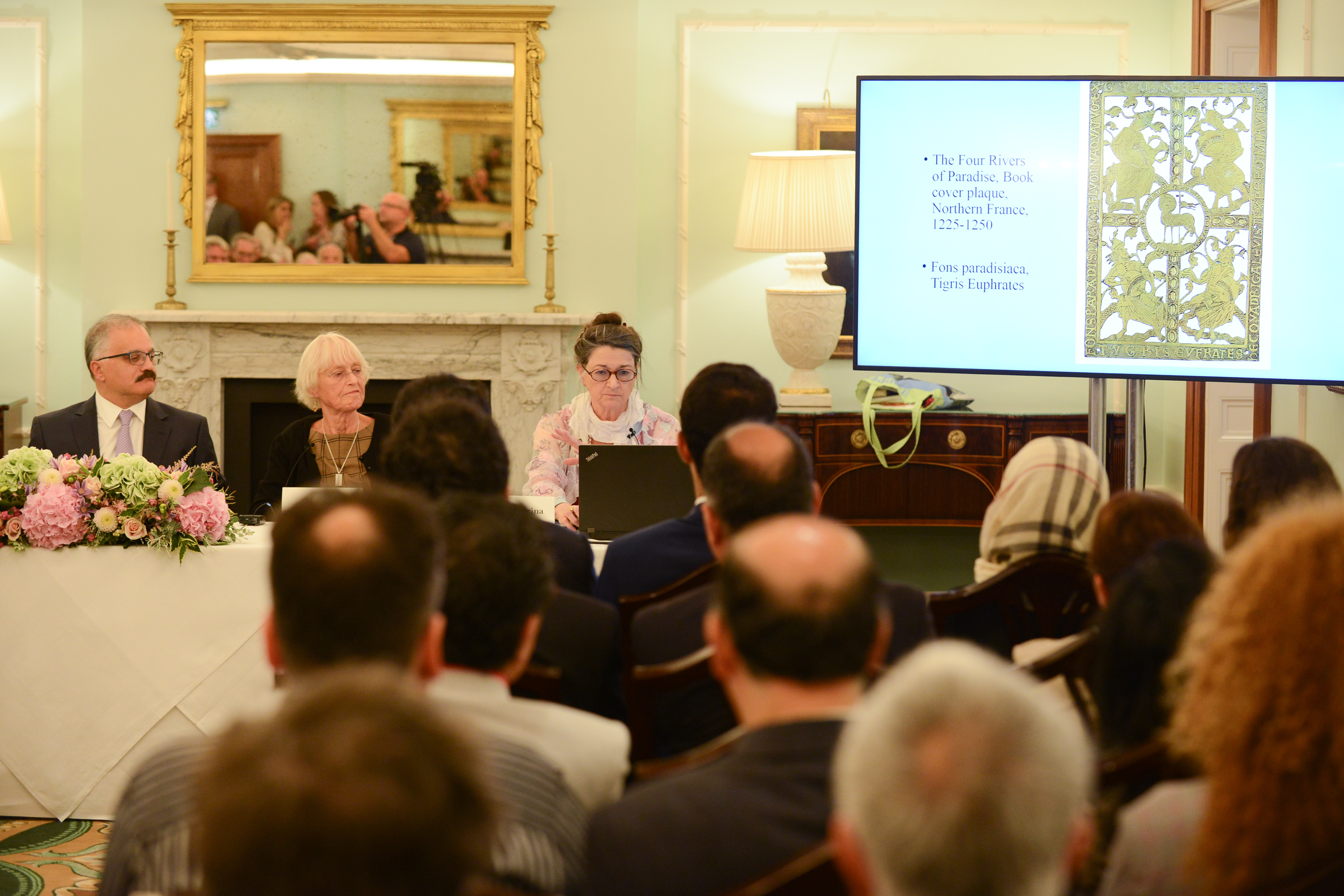 The Sheikh Zayed Book Award held a seminar on "Exploring the Arab Culture in Other Languages" at the Lanesborough Hotel in London on Wednesday 20th September, which brought together an assembly of authors, publishers and translators.
The seminar commenced with a welcoming speech delivered by Mr. Abdullah Majed Al Ali, Acting Executive Director National Library Sector at the Abu Dhabi's Department of Culture & Tourism. Mr. Al Ali touched on the role of the Department in fostering cultural initiatives, which span across Sheikh Zayed Book Award; the International Prize for Arabic Fiction (IPAF); as well as Abu Dhabi International Book Fair, alongside numerous initiatives in arts, such as Louvre Abu Dhabi, the Guggenheim Museum Abu Dhabi and the Zayed National Museum. And he noted: "Through all of these leading initiatives, Abu Dhabi's Department of Culture & Tourism aims to extend outreach towards other cultures to encourage dialogue, and bring creativity into the spotlight. We aim to celebrate intellectual, literary and critical works that enriched Arab and international cultural, literary and social life, not to mention reviving the publishing industry and catalyse the translation movement."
Ms. Dheyaa Al-Kaabi, a member of Sheikh Zayed Book Award Scientific Committee, elaborated on the role of Sheikh Zayed Book Award's category for Arabic Culture in Other Languages in bringing depth to the cultural exchange between Arabic and other languages, via the winning titles in this category. "Yet the role of the Award in this dimension has not been limited to this category; the Cultural Personality of the Year Award has also named prominent figures in orientalism," she added.
Representing the winners of the category, Prof. Marina Warner, inaugural winner of the SZBA Arab Culture in Other Languages Award, presented her experience with the book that earned her the prize. The book tells the story of the Arabian Nights in Western Civilisation from a thoroughly new and, until recently, little understood angle. Warner reverted to numerous references, not only within Arabic and Islamic literature, but across other cultures with similar narrations in mythography storytelling.
In previous years, the Arab Culture in Other Languages category of the Sheikh Zayed Book Award has celebrated the splendid achievements of exceptional writers, intellectuals, and cultural figure from around the world as winners, including Italian historian Mario Liverani, French/Egyptian researcher Rushdie Rashed, Prof. David Wirmer from Germany, and scholar Sugita Hideaki from Japan.