Saudi Arabia Embassy in London celebrated the 87th National Day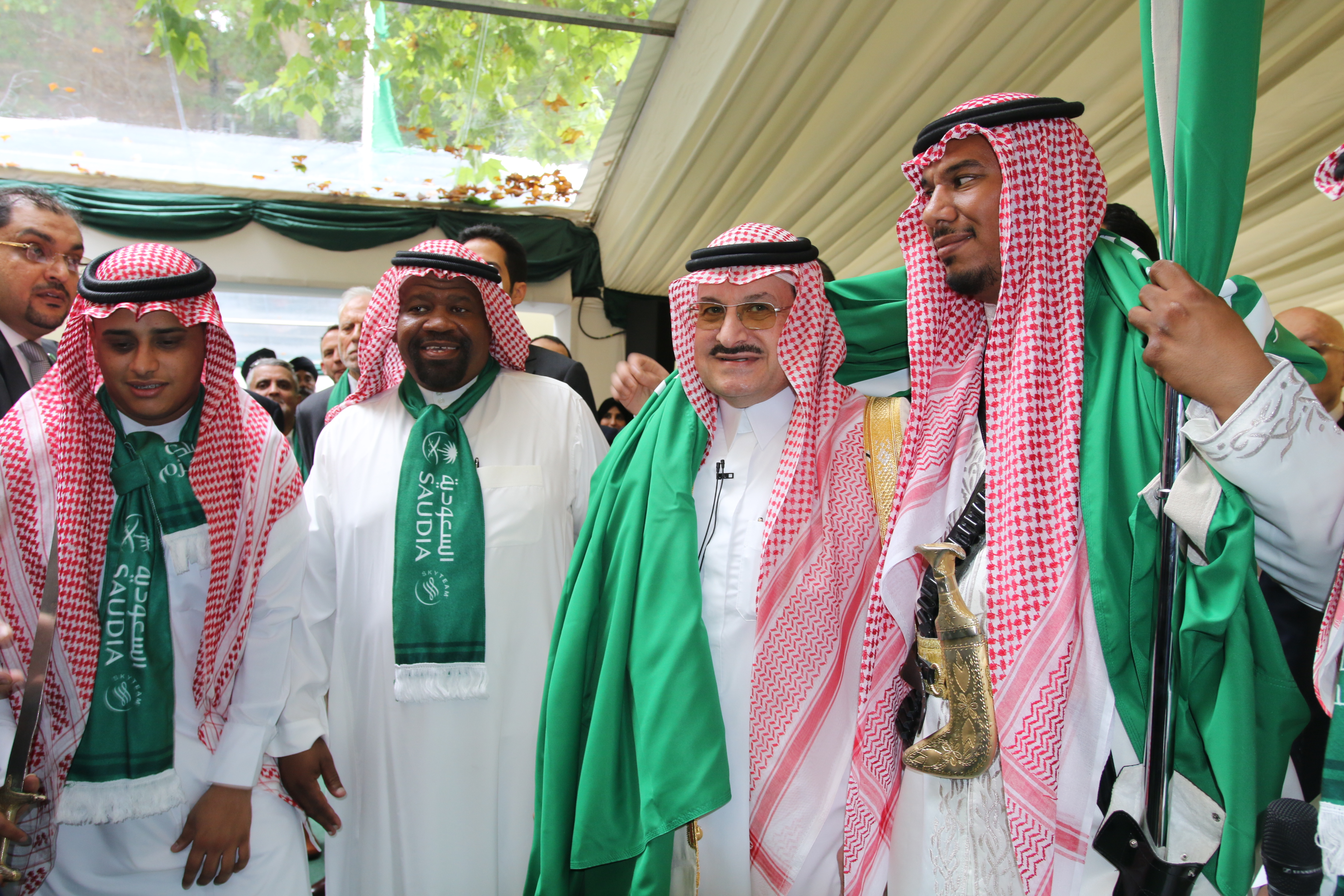 On Thursday, the 21st of September 2017 The Saudi Embassy in London held an event to mark their 87th National Day. The National Day included the presence of many British officials, Members of the House of Lords as well as Arab and Foreign diplomats that are accredited in Britain. The event also welcomed numerous businesses and media channels.
At the event there were various shows; visual shows of the Martyrs of duty from various parts of the Saudi Arabia who had sacrificed their lives in defence of their homeland as well as pictures demonstrating the rituals of Hajj, The Holy Mosque and the Prophets Mosque, which also included the Pavilion dedicated to the 2030 vision of its Kingdom. The National Day event also held an exhibition of paintings, hand crafts, The Red Sea project, and The Musk charity foundation. As part of the National Day celebration a number of Saudi students studying in the UK were honoured for their outstanding efforts and hard work. The Saudi Arabia Embassy also provided entertainment with performances by the Saudi Folklore.