London's biggest Middle Eastern art auction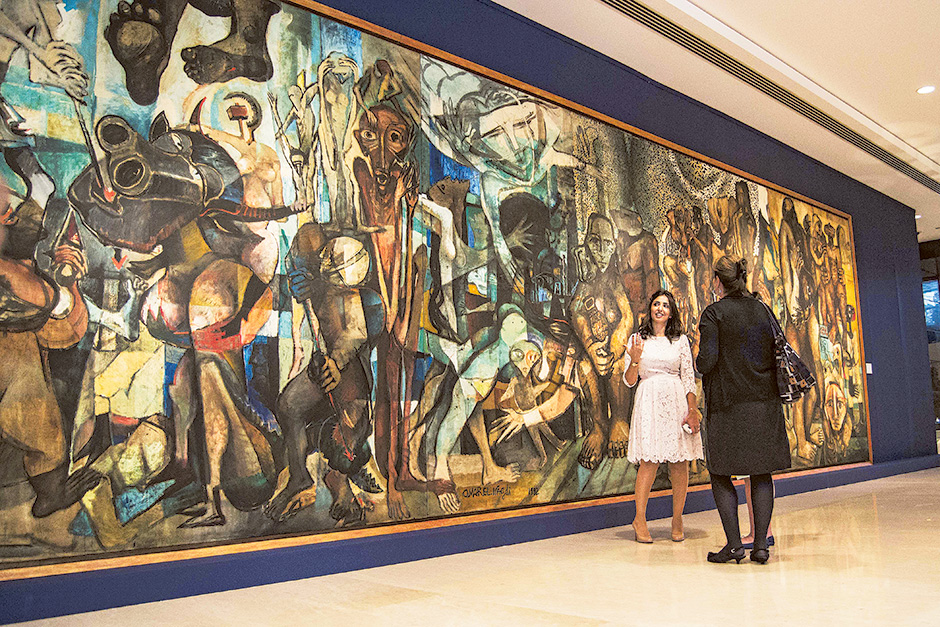 London's biggest Middle Eastern painting and sculpture auction is taking place tonight 25th October at 7pm, with works by Arab artists from Egypt, Iraq, Syria, Lebanon and Palestine.
The auction, open to everybody, is organized by the famous auction house Christie's in its rooms in central London. It will include some paintings of Mahmoud Said, a pioneer of contemporary Egyptian art, the Iraqi Jawad Saleem and many other Arab artists.
The works belong to several modern and contemporary art schools and trends, from impressionism and figurativism to abstractism and surrealism. All the artworks will be presented by the owners of the collections they belong to, who have also asked for their names not to be disclosed, as explained by Christie's sales manager Hala Khayat.
In the last eleven years, international auction houses have been organising auctions of Arab and Middle Eastern artworks – including those of artists from Iran and Turkey – in Dubai. This year, however, they have decided to hold the auction in London, in order to reach a wider public of Arab and Middle Eastern art lovers from all over the world. In fact, London is considered to be the world capital of art auctions.
Shafic Abboud and Saliba Douaihy from Lebanon, Fateh al-Moudarres, Safwan Dahoul, Marwan Kassab-Bachi and Mahmoud Hammad from Syria, Asim Abu Shaqra from Palestine and Jawad Salim, Shakir Hassan al Said, Hafez Al-Droubi and Dia Azzawi from Iraq are some of the names whose works will be on sale tonight.
The auction will also include works by the Egyptian Mahmoud Said. He is the artists whose works reached the highest prices in a previous Christie's auction, where one of his paintings was sold for 2.5 million dollars. Other Egyptian artists are Abdul Hadi El-Gazzar, Hussein Bicar, the pioneer of surrealism Ramses Yunan and Hamed Owais.
According to some first estimations, each artwork should be sold for a price which ranges between 25.000 and 250.000 British Pounds.
During the auction, works by Turkish and Iranian artists will also be sold.