Opportunity for Dubai business as key Iraqi ministers come to conference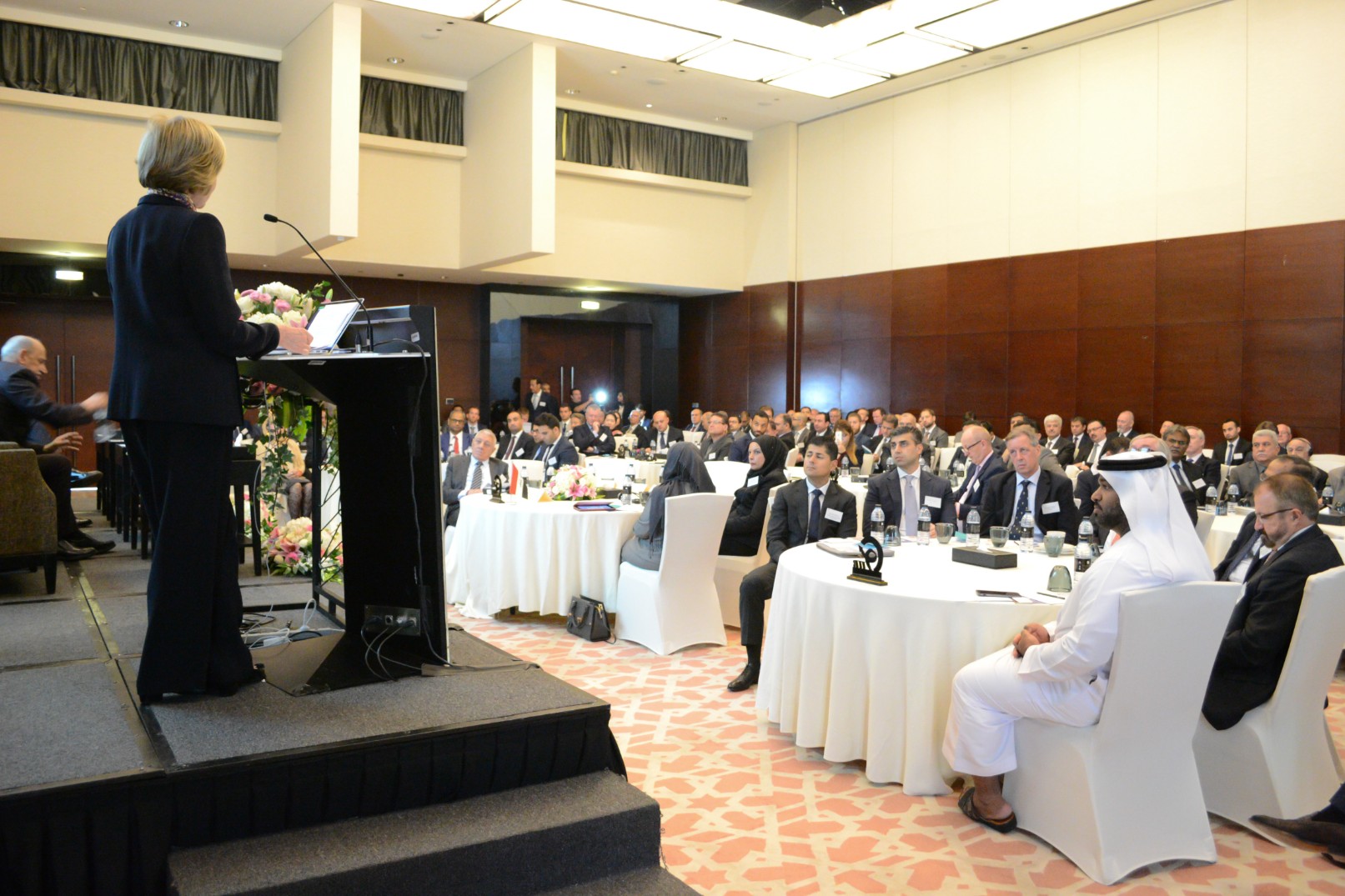 Arabisk London Magazine:
Rebuilding Iraq is central to the agenda of the IBBC autumn conference at The Address, Dubai Marina on 12th November. The opportunity for businesses in the region to engage in Iraq is reflected by the attendance of a number of high profile Iraqi Ministers: from Electricity, Transport, Construction and Housing, to the Governor of Basrah and International financiers, including the IMF and World Bank.
Vikas Handa, the IBBC UAE representative agrees:
"Iraq is the second largest oil producer in OPEC and has one of the biggest programmes for new power generation projects in the region; Iraq presents massive opportunities for housing, Infrastructure and FMCG businesses.The event is designed to discover the opportunities and projects live and intended in Iraq, for business people to meet the decision makers, to obtain insights and to network".
UAE is increasingly seen as the regional hub for corporate operations in Iraq and the place where business decisions are determined. We can confirm this as a range of leading international companies are attending, including GE, Siemens, BP, Wood, Serco, Shell, Petronas, Gulftainer, Zain, KCA Deutag and the International Islamic Bank and more. There will also be plenty of networking and engagement on the sidelines beyond the main stage.
The IBBC Dubai conference is also the location for the Governor of Basrah to outline his vision for the future, and it is expected ministers will outline the latest thinking on the evolving situation in Iraq and the opportunities this brings.
For further comment please contact Vikas Handa  vikas.handa@webuildiraq.org
The IBBC- Iraq Britain business council is dedicated to enabling International companies to trade and operate successfully in Iraq. Established in 2009, the IBBC has a flourishing group of international member companies, operating at the highest standards of technical, social and commercial quality.