150 countries participate in the Arabian Travel Market in Dubai for its 25th session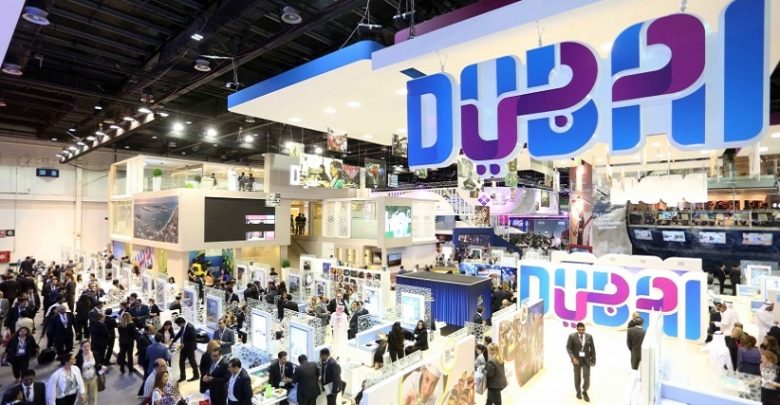 By: Shiffa Alaa
The Arabian Travel Market, organized by Reed Exhibitions, was held from the 22nd to the 25th of April 2018 in Dubai's World Trade Center. The event, running for its 25th time, was opened by Sheikh Maktoum bin Mohammed bin Rashid Al Maktoum, Deputy Ruler of Dubai.
This year's fair, attended by around 40,000 people, witnessed the participation of 2,500 exhibitors from 150 countries including 65 national pavilions, and 100 first-time exhibitors whereas 20% of the event's total area was allocated to hotels.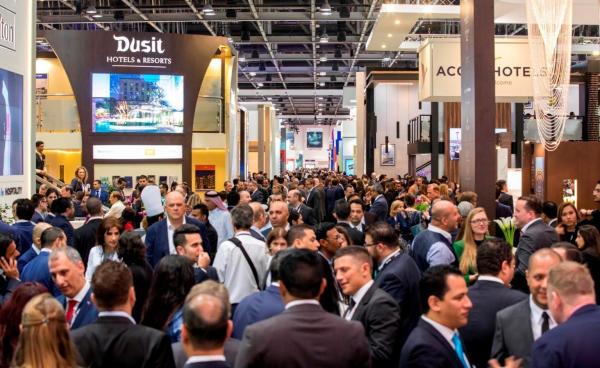 ATM 2018 mainly highlighted the concept of responsible tourism through several events, activities and forums conducted by specialized exhibitors. the strategies for infrastructure development in the tourism and travel sector was also stressed upon during a special session entitled "Future Travel Experiences."
The list of exhibitors this year included a wide variety of exhibitors coming from all over the world. Exhibitions included stands for the Bosnian and Herzegovinian State, as well as the Republic of Iraq. Other countries' representatives making an appearance in the ATM 2018 was Jakarta City Government Tourism and Culture Office, the Guizhou Province of China, Visit Finland, Hungarian Tourism Agency, the Polish Tourism Organization, Dubai Municipality Leisure Facilities Department, Abu Dhabi's Yas Experience, Tokyo Convention & Visitors Bureau, Shanghai Municipal Tourism Administration and the IndiGo Airlines, which is an Indian low-cost airline.
ATM 2018 builds bridges amongst those working in the tourism sector. Different workers in the sector can meet, communicate and negotiate through the show. It also helps with launching business projects pertaining different travel destinations and technology, as well as promoting airline companies, cruises and all that is related to tourism services such as hospitality, car rentals, health resorts and spas.
The Arabian Travel Market took off in 1996 as a small-scale show that invited a limited number of participant companies and destinations. However, today the event has rocketed into a major event which is recognized as the biggest travel and tourism event in the Gulf region and the Middle East. ATM 2018 is also considered as one of the most successful events in the history of Dubai.