Bahrain Embassy in London celebrates its national day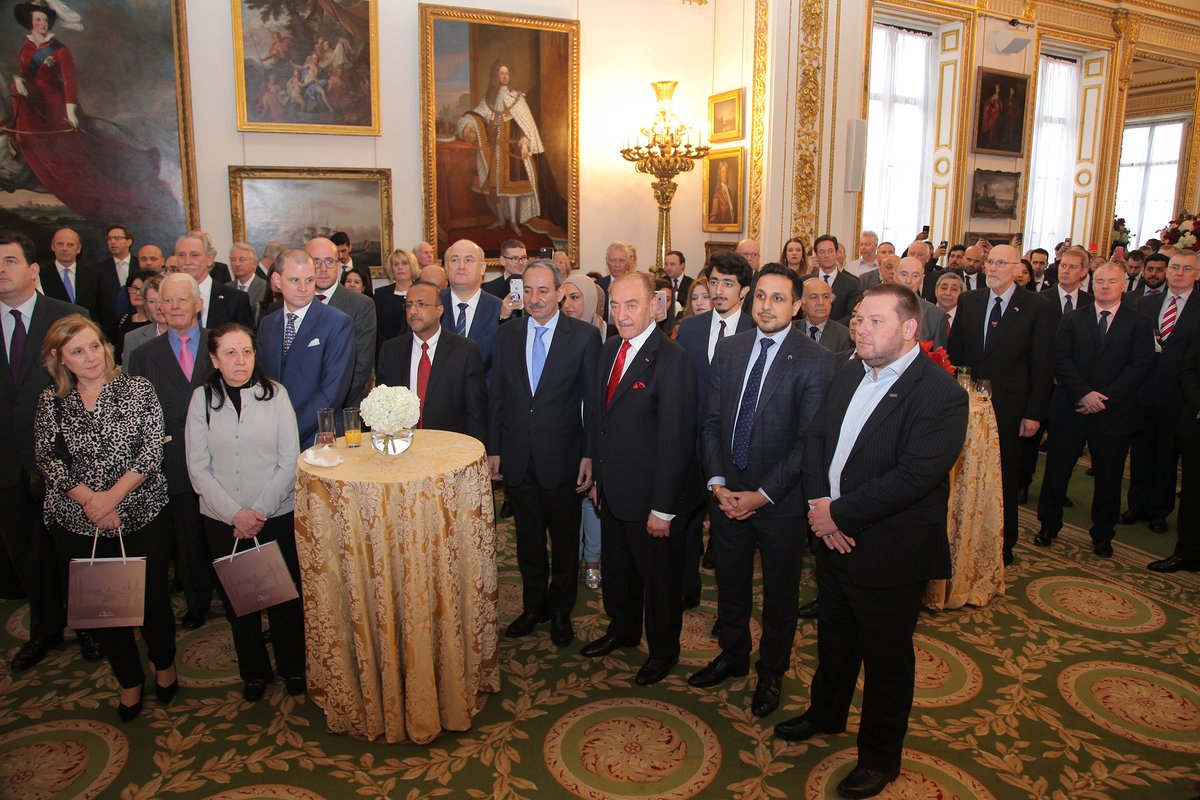 A reception was held at Lancaster Palace on in commendation of the establishment of the modern Bahraini state and the 47th anniversary of the kingdom being a member of the United Nations.
Hosted on the 12th of December by HE Sheikh Fawaz bin Mohammed bin Khalifa Al Khalifa, the ambassador to the UK. The celebration was also to honour the 19th anniversary of king's accession.
The guests included MP Alistair Burt the British Minister of State for Middle East Affairs at the Foreign Office, members of the House of Commons, lords, ambassadors and diplomats in Britain, a group of businessmen, media figures, intellectuals, friends of the Kingdom of Bahrain and Bahraini students studying in the UK.
The ambassador expressed Bahrain's pride in being a friend of the UK and hailed the historic bilateral relations between both kingdoms that lasted for more than two centuries.
On the other hand, MP Alastair Bert conveyed the pride of the United Kingdom in the friendship that binds the two countries not only between the governments but also to extend to the citizens of the two countries.