Dubai's Duty-Free scores two awards in London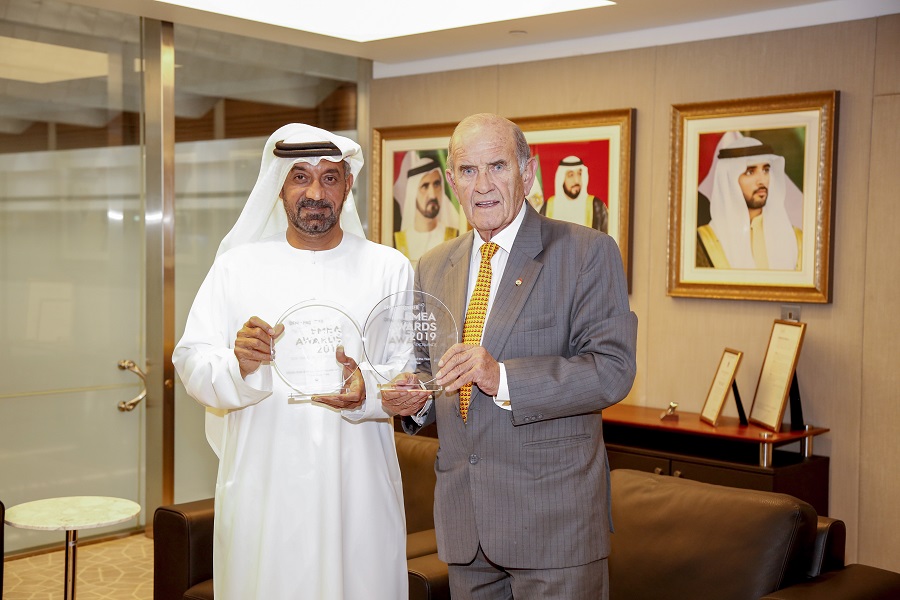 Duty-Free News International & Frontier held a charity-ball; attended by forerunners in the travel retail industry, in London to give away it's first-ever EMEA awards to representative of the industry.
Attendees of the event participated in a public auction bidding on a variety of give-aways such as an all-expenses-paid trip to attend the DP World Tour Championship Dubai 2019 showcasing in November.
During the charity ball, 40,000 GBP were raised in support of Ghanaian educational program, Communuaté de Atwereboanda, devoted to rebuilding schools and ensuring equal rights to education amongst Ghana's youngsters.
Meanwhile, Dubai Duty Free celebrated two awards, winning the year's title for best charity initiative and best retail market in the MENA region. With its humanitarian foundation running since 2004 and its support of around a 100 domestic and foreign charity organizations, Dubai Duty Free has outdone its competitors and rightfully claimed the title of "Best Charity Initiative of the Year".
The panel of judges responsible for the awards included pioneer representatives from the travel industry. The award was received by Dubai Duty Free COO, Ramesh Cidambi, on behalf of the organization.
Meanwhile, Executive Vice President and CEO of Dubai Duty Free, Colm McLoughlin, expressed his delight to winning the awards and his gratitude towards DFNI-Frontier for organizing the event as well as to the judges who voted for his organization.
Read Also:  Dubai Launches First E-Commerce Free Zone