Post-Brexit Economy Advantageous for Gulf Investors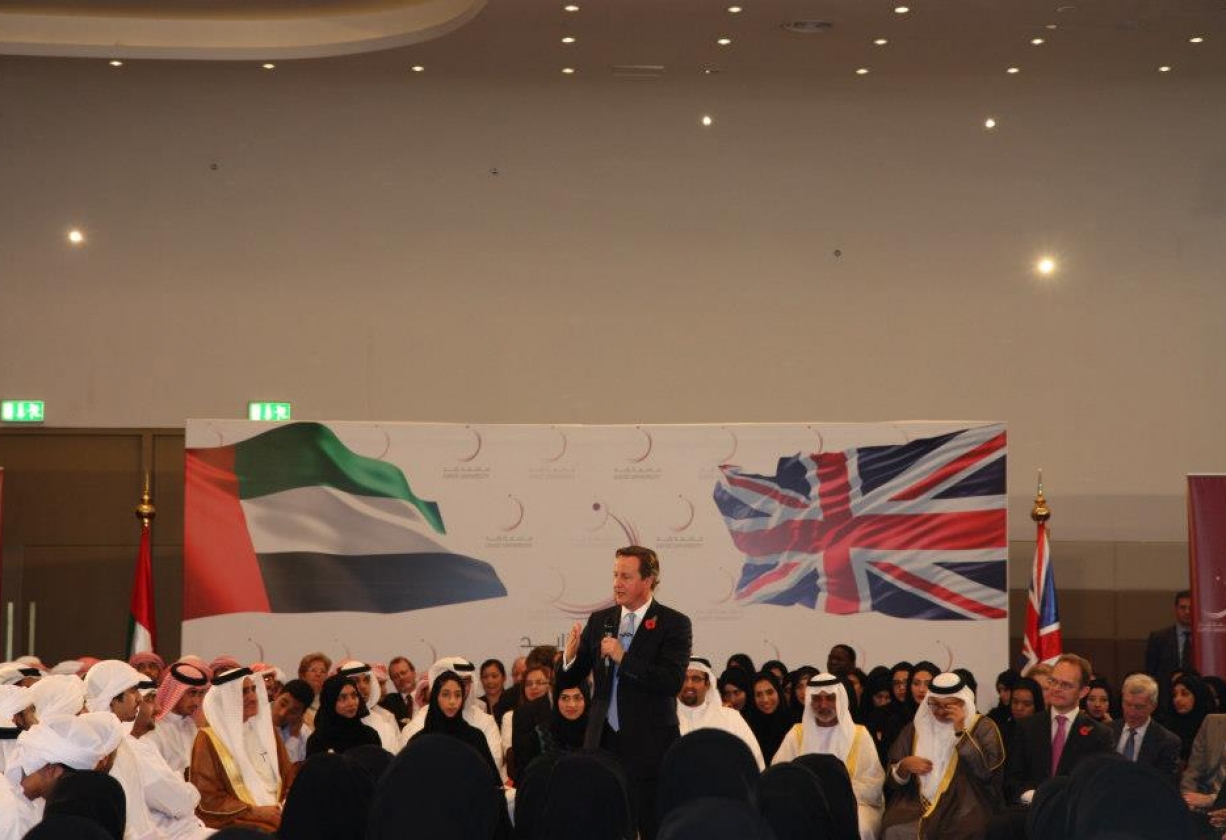 It's time to embrace a new reality. The UK should adopt a more flexible foreign policy Post-Brexit . This is especially true if the UK wants to reap financial benefits from new markets.
British prime minister Boris Johnson considered leaving the European market a "great moment", stating that his country is going to be, "An open, generous, outward-looking, global Britain. We are free to make trade deals all around the world."
There is a mutual desire and room to achieve great growth between the UK and the Gulf countries, which are working to improve and diversify the non-petrol segments of their economies and building capabilities in the fields of healthcare, education, and financial services.
The Gulf is "an important trade partner" for the United Kingdom Post-Brexit
In the post-Brexit world, Britain will seek to increase its influence on the basis of three linked areas:  Protecting national benefit, providing security guarantees for partners in the Gulf Cooperation Council, and having a wider diplomatic engagement in solving area conflicts.
A history of Treaties and Cooperation
British-Gulf military and diplomatic cooperation has been in effect for 200 years. A series of treaties was signed between Great Britain and the Sheikhs and leaders of the current Gulf Cooperation Council countries that addressed the mutual interests of all signatories.
In 2018, British defense exports rose to a record high of £14bn, with sales to the Kingdom Saudi Arabia, the United Arab Emirates, Qatar and other Middle Eastern nations making up about 80% of that total.
The Gulf countries are a tremendous prize, as $50.8bn of the UK's $57.2bn total trade with the Middle East is with them.
Trade and mutual Investments
In 2016, UK trade with GCC countries reached $44.5bn, an increase of $19.1bn from 2010.
Britain conducted a diplomatic campaign assuring the importance of GCC countries to UK foreign trade. Investment plans such as KSA's Vision 2030, National Qatar Vision 2030, and Kuwait Vision 2035 provide excellent platforms for British opportunities.
Kingdom Saudi Arabia
in 2018, Britain and Saudi Arabia reached a £65bn deal for trade and investment.  The latest indicators of cooperation remain highly positive.
United Arab Emirates
The UAE is the UK's biggest trading partner of the GCC countries, with overall trade deals reaching £17.5bn in 2017.
Qatar
The UK and Qatar reached £5.3bn in 2018, with around 4500 British companies exporting goods to Qatar, and 500 importing to the UK.
Qatar provides a third of Britain's petrol needs. Doha invested around £3bn in infrastructure and real estate projects in 2017-18 as part of a bigger agreement. (£5bn over a 36-month period)
Kuwait
Financial exchanges between the UK and Kuwait reached $4bn in 2018, a 20% increase over two years. The Kuwait Investment Authority's office in London announced that they will continue there after Brexit, as the direct effect on their investments is unnoticed. After the survey in 2016, the authority's investments in Britain were around $180bn.
Oman
Trade increased between the UK and Sultana Oman by 90% from 2016 to 2018, about £2.8bn.
Bahrain
Bilateral trade reached £1.1bn in from March 2018- 2019, a 9% increase from previous years.
Weapons trade
The UK is a main weapon exporter to GCC countries. Sales reached £1.2bn in 2019, according to figures from the anti-weapon trade organisation, Campaign Against the Arms Trade.
Free trade deal after Brexit
Britain is looking forward to establishing better financial relations with the GCC through a free trade deal eliminating custom fees. The UK also will offset the loss of  custom fees with an increase in primary tax at petrol pumps, as it is unlikely that overall taxes on hydrocarbons would be reduced.
The UK relies heavily on the Gulf, specifically Qatar, to provide natural gas, as 39% of liquified gas in the UK is imported, half of which is from Qatar.
The financial balance between the biggest trade partners, KSA and UAE, is in the UK's favor.
The United Kingdom exports £7.6bn worth of goods to the UAE, while importing only £3bn's worth, £1bn of which is petrol and gas.
£3.6bn is exported to KSA, while £3.3bn is imported of which £2.6bn is petrol and gas.
It is crucial that any free trade deal covers goods, as for the UK, the greatest access is to the services sector, which comprise around 1/3 of Britain's exports, which is probably more beneficial than trade, as a 5% tax is placed on goods imports in GCC countries.
With services of this caliber, the question is whether there is an actual need for a free trade deal. In reality, there are deals and committees to enforce financial relations, therefore a free trade deal may be beneficial to the United Kingdom, but it is not a priority.
Britain is seeking new markets Post-Brexit
British government figures showed that the Gulf region accounts for $50.8bn of the UK's trade with the Middle East, which totals $57.2bn. These numbers could rise sharply Post-Brexit , as the UK intends to pursue independent trade deals.
The Arab Gulf region, even without a free trade agreement, is an attractive region for increasing investment. According to reports, the United Kingdom has identified $38bn of new opportunities annually for British companies in the Gulf Cooperation Council countries in 2021, with a focus on the healthcare and defense sectors.
Hoping to further develop trade relations, the British government established a dedicated UK Export Finance Team in the UAE in 2018, providing financial support in excess of £30bn for various projects in the Middle East.
Prospects for economic trade cooperation
The United Kingdom seeks to find and strengthen trade partners outside the European Union as part of its "Global Britain" strategy, and to promote the Gulf region to attract UK investors, especially given its increasing economic growth.
The UK already exports around £30bn a year to the region. These numbers are expected to increase by reaching an additional $100bn in trade and investment in Saudi Arabia through 2030, and $25bn in annual bilateral trade with the UAE by 2025.