Steigenberger Accelerates Expansion of Middle East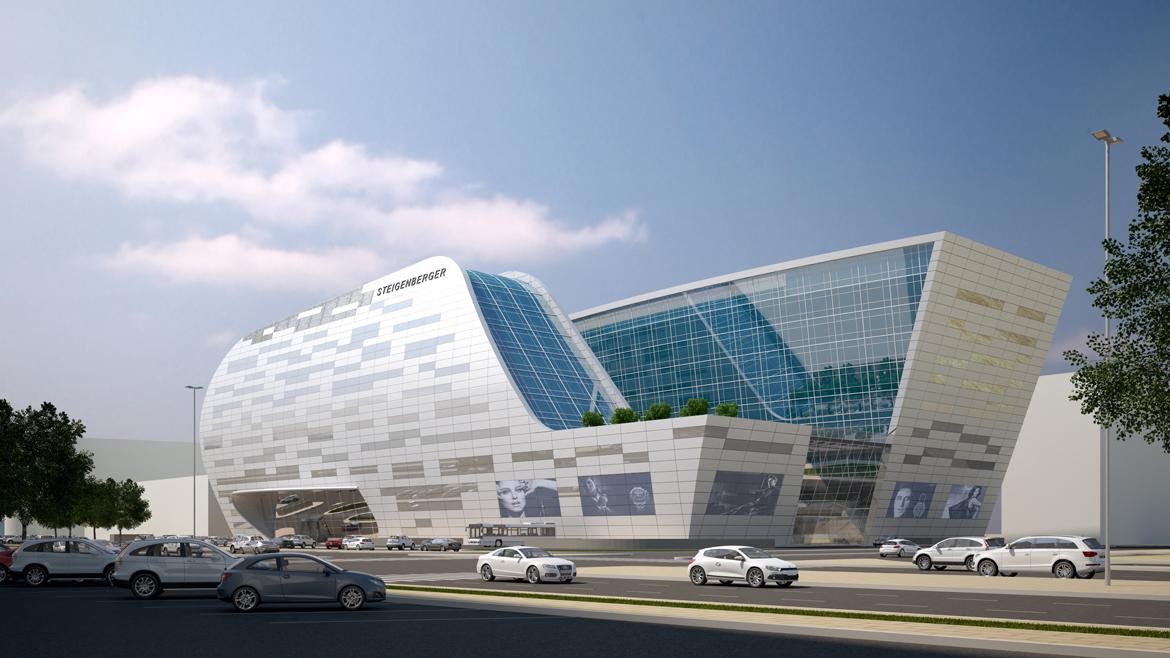 Deutsche Hospitality announced the opening of the first Steigenberger Hotel in Doha. Steigenberger is the recently added hotel to the Steigenberger Hotels & Resorts owned by Deutsche Hospitality, the largest German hotel in the Middle East.
It is an integral part of the expansion plans of Deutsche Hospitality in the hospitality world in the region. Steigenberger offers guests in the Middle East luxury accommodation as well as the finest hospitality. The hotel's opening was announced in September in the fall of 2021 to welcome visitors and residents of Qatar and allow them to enjoy luxury experiences and world-class hospitality.
Steigenberger Hotel Doha brings an element of sophistication to one of the world's most coveted destinations. The hotel features 206 guest rooms, including 28 suites and a lavish Royal suite, abundantly designed for business and leisure travellers alike.
Steigenberger Hotel in Doha boasts five dining outlets comprising an international all-day dining venue. It includes a retail / café & Bakery section with direct access to a luxury retail shopping centre, specialty restaurant European Bistro, a lobby cafe, and an outdoor terrace featuring a wide variety of Levantine and Mediterranean Cuisines to cater to all tastes in a lively atmosphere.
CEO Marcus Bernhardt said: "We are delighted to announce the launch of our first Steigenberger Hotel in Doha, Qatar, which is one of the most dynamic cities in the region. We are excited to bring the Steigenberger core values of tradition, passion, and perfection to Doha, offering luxury experiences and world-class hospitality."
 General Manager Sherief Abouelmagd added: "We look forward to delivering the legacy of the Steigenberger brand fused with Qatari hospitality to our guests, presenting limitless elegance and remarkable service. The Steigenberger brand represents forward-thinking German hospitality uniting heritage and modernity where everyone is greeted with genuine warmth and experience excellent service."
The hotel's contemporary architecture and styling complement Doha's striking landscape. The interiors are designed using distinctive detailing to reflect the personality of the city. Every Steigenberger hotel aims to be unique, embodying the social and cultural milieu of the place of its creation.
Conference and banqueting space across five expansive meeting rooms, each named after popular German cities, house the latest amenities and serve as an ideal venue for board meetings, business, or private events. The hotel also boasts a Grand Ballroom, accommodating up to 350 guests designed with an elegant staircase and breathtaking chandeliers, making it an idyllic destination for a wedding or intimate celebration. Other facilities include a state-of-the-art gym extending over two floors, a wellness centre, and a rooftop pool offering stunning panoramic views of the city.
Deutsche Hospitality is set to open 20 new hotels by the end of 2023 in key leisure destinations including Dubai, Abu Dhabi, Ras Al Khaimah, Fujairah, Muscat, Salalah, Jeddah, and Riyadh. 
The group's robust global expansion plan spans its portfolio, including Steigenberger Icons, Steigenberger Porsche Design Hotels, Steigenberger Hotels & Resorts, MAXX by Steigenberger, Jaz in the City, IntercityHotel and Zleep Hotels.
As a proud member of Huazhu Group, Deutsche Hospitality runs 160 hotels on three continents, of which 30 are currently in the pipeline. Huazhu Group is one of the most successful hotel companies worldwide, with a portfolio of around 7,000 hotels and a loyalty programme counting more than 170 million members across the globe.