SLS Dubai Celebrates Its Official Opening in Style with Glamorous Launch Event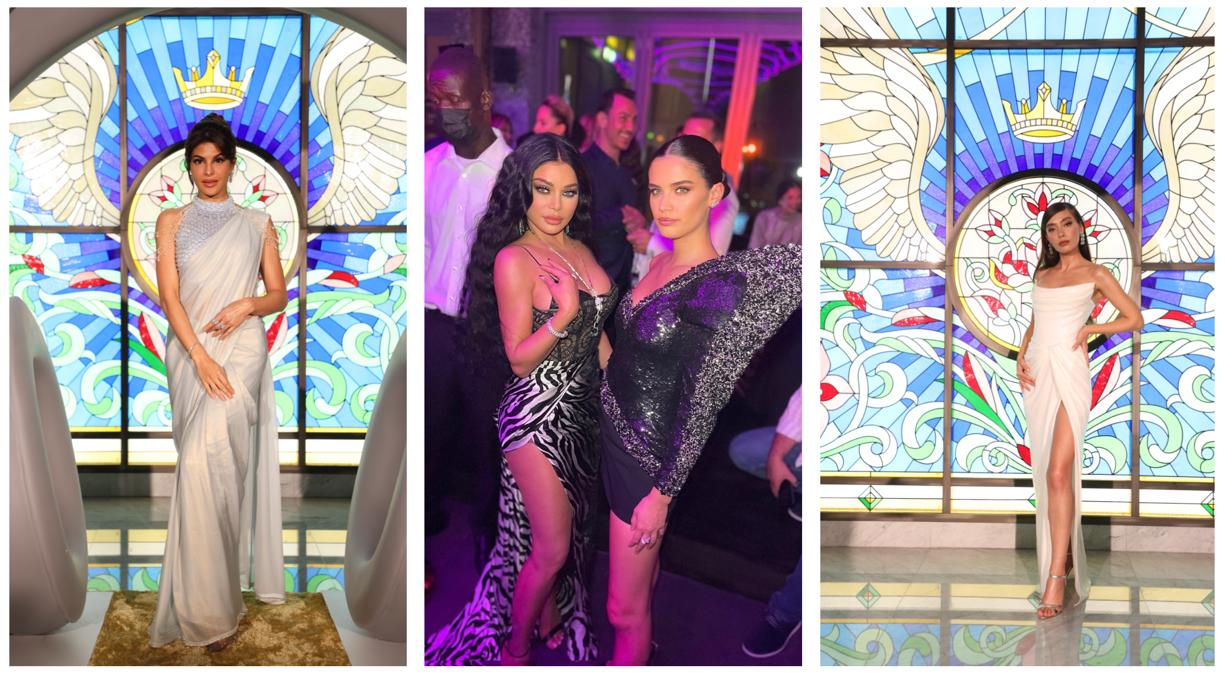 SLS Dubai Hotel & Residences celebrated its official opening on Sunday with a star-studded event that brought the magnificent property to life. The opulent celebration, inspired by Hollywood Glamour, with a touch of gold, saw Dubai's glitterati flock to the Downtown hotspot where they were treated to a whimsical wonderland with surprises at every turn. 
The property received a glamorous makeover for the occasion, with extravagant décor weaving throughout the entire hotel, complete with an art installation of SLS's signature rubber duck dressed to the nines in full gold.  
Performances by DJ Tala Samman and Kendji Girac set the tone for the evening alongside impressive displays from roaming illuminating butterflies, live-motion art displays, gravity defying contortionists and gold living trees.  
The SLS spectacle saw stars of Dubai and beyond joining for the occasion with Haifa Wehbe, Jacqueline Fernandez, Sara Sampio and Salma Abudeif, just to name a few in attendance.  
The hotel has already had a phenomenal six months since opening in April, and the official launch was a chance to celebrate the achievements and hard work so far, as well as give a taste of the magic still to come.  
Media Contact
Kathryn Wingrove I kathryn@z7communications.com  
Olivia Simpson I olivia@z7communications.com    
About SLS 
Dubai
Located in the Downtown district, the impressive 75-storey tower makes SLS Dubai one of the tallest hotels and residences in the region and comes with incomparable 360-degree views over the city, with unobstructed views of the iconic Burj Khalifa. Developed in collaboration with international architecture firm Aedas, SLS Dubai features 254 expertly designed hotel rooms by acclaimed designer Paul Bishop, 371 residential units and 321 hotel apartments. In true SLS fashion, contemporary art, unique characteristics, sleek accents and exceptional fittings are featured throughout. The opulent Sky Lobby sits on the 71st floor with the region's highest two infinity pools set on the 75th floor and the signature luxe Ciel Spa on the 69th, all offering coveted views of the city.  
The diverse culinary venues include S Bar, the grand marble bar and lounge area, Privilege, an Instagram-worthy lounge and nightlife venue, EllaMia, a modern yet sophisticated cafè, 12 Chairs, a caviar bar which promises a sensory experience, Carna, by the famed award-winning Italian butcher Dario Cecchini's and Fi'lia, a female-led Italian concept.  
SLS Dubai Hotel & Residences is a locale that celebrates what it means to be part of a global community – one where likeminded individuals seek connection, inspiration, wellness, art and lively conversations. Residents of Dubai and travellers of the world, it's time to let the magic begin.   
Learn more at SLSHotels.com.   
SLSHotels.com | all.accor.com | group.accor.com