Dubai Architects Conceptualize New Structure Around Burj Khalifa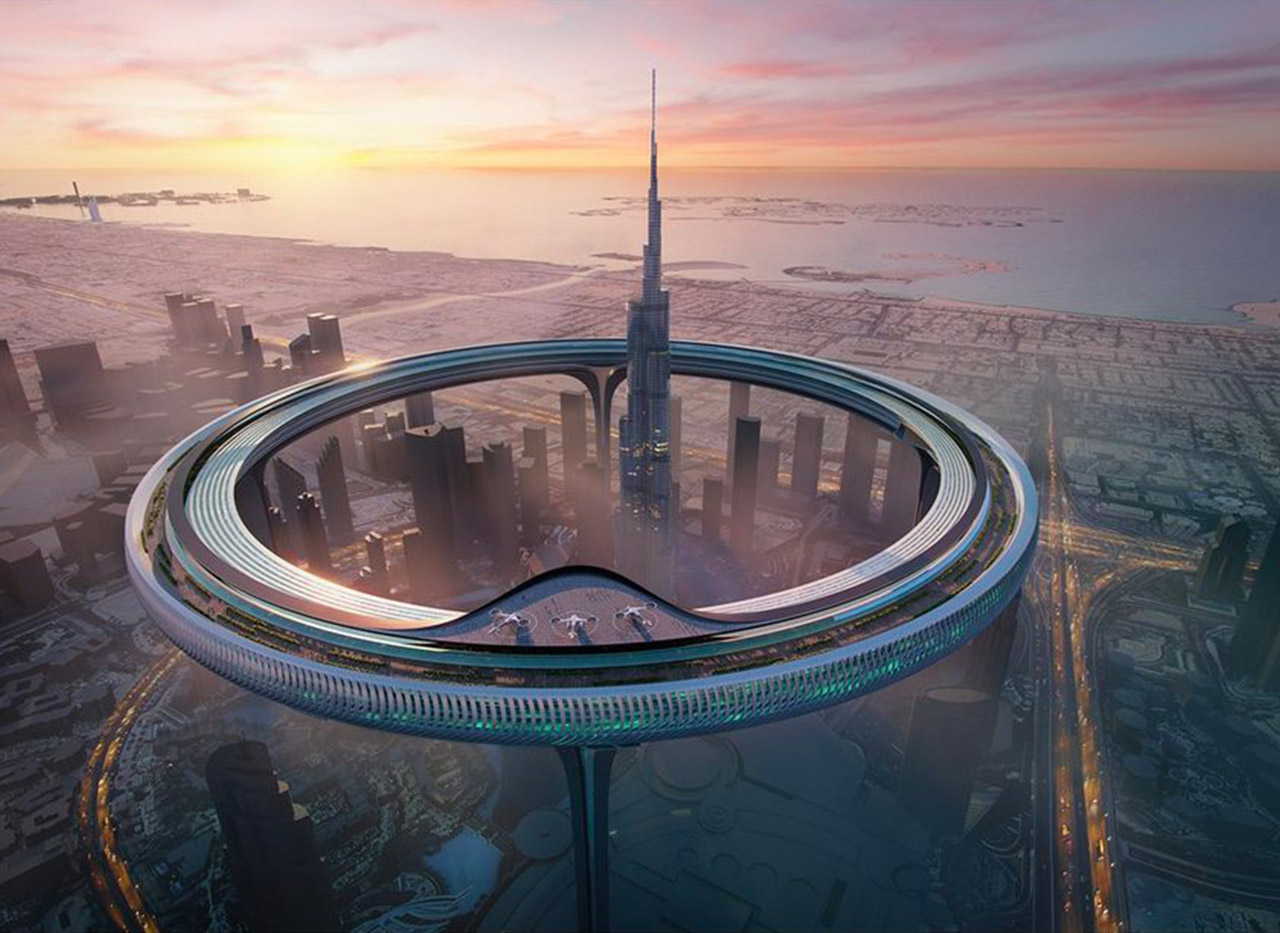 Known for their experimental designs, Dubai based architectural firm Znera Space create a new concept hovering Downtown Dubai.
The giant ring-like structure titled "Downtown Circle" will encircle Burj Khalifa and be home to residents as well as public, commercial and cultural spaces.
The 550-metre tall ring focuses on sustainability as it "aims to create a hyper efficient urban centre that gives back to the environment" according to the firm while bringing clean air to the city.
The five-story structure is sectioned into five sustainable and self-sufficient units. The large extension of the circuit will include two main rings connected by a continuous green belt called the Skypark. The Skypark is the spine of the development and allows a space for visitors to experience sand dunes, greenery, swamps, waterfalls, tropical vegetation and digital caves that enrich the green ecosystem.