Kuwaiti Embassy Celebrates Liberation Day In London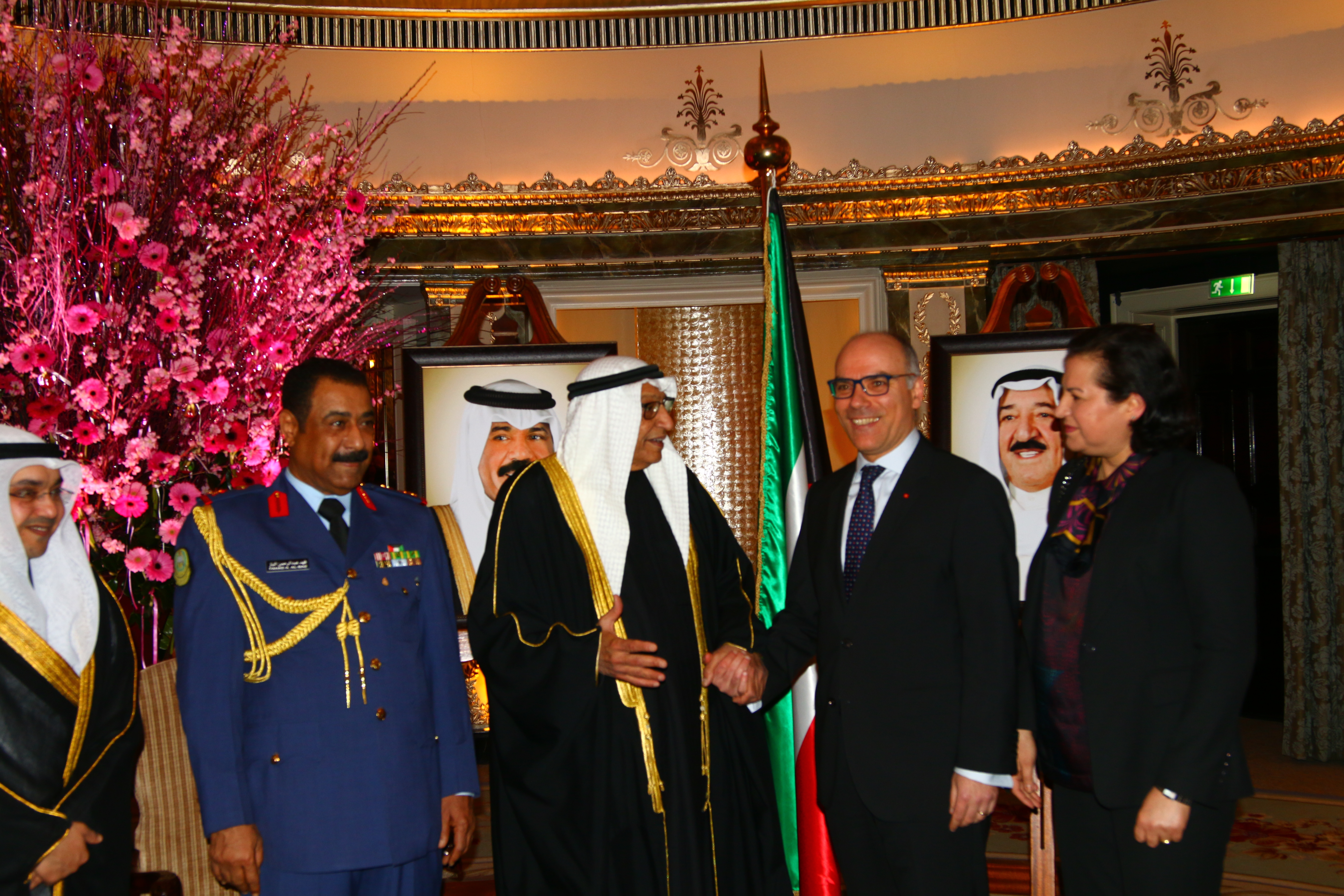 On February 23rd, Kuwaiti Ambassador to London, H.E. Mr. Khaled Al-Duwaisan, celebrated Liberation Day and the 11th year of Sheikh Sabah Al-Ahmad Al-Jaber Al-Sabah holding the reins of power in Kuwait.
In an interview with Arabisk London, Ambassador Al-Duwaisan congratulated Sheikh Al-Sabah and Sheikh Nawaf Al-Ahmad Al-Jaber Al-Sabah, Crown Prince of Kuwait and Deputy Commander of the Military of Kuwait, and Prime Minister Sheikh Jaber Al-Mubarak Al-Hamad Al-Sabah, on this glorious occasion that means the world to every Kuwaiti citizen.
H.E. Al-Duwaisan reiterated the historical ties between the State of Kuwait and the United Kingdom, stating that the Kuwaiti people will never forget the UK's role and stance in the Gulf War in addition to other important issues deemed very important by the State of Kuwait.
The Ambassador hailed the turnout for the Celebration. Over 3,200 distinct local politicians, economists, and diplomats from many part of the Arab world.
Former Foreign Secretary Jack Straw also congratulated all Kuwaitis on this momentous occasion, wishing the country much progress and prosperity. Mr. Straw also mentioned the deep, historical ties between Kuwait and the UK; ties that are translated both diplomatically and on the individual level.
Finally, Major General Arthur George Denaro, who played an important role in the Gulf War, was happy with the celebration and said in a statement to the Kuwait News Agency that his fellow
brigade members joined the celebrations, marking 26 years on the passing of the war.